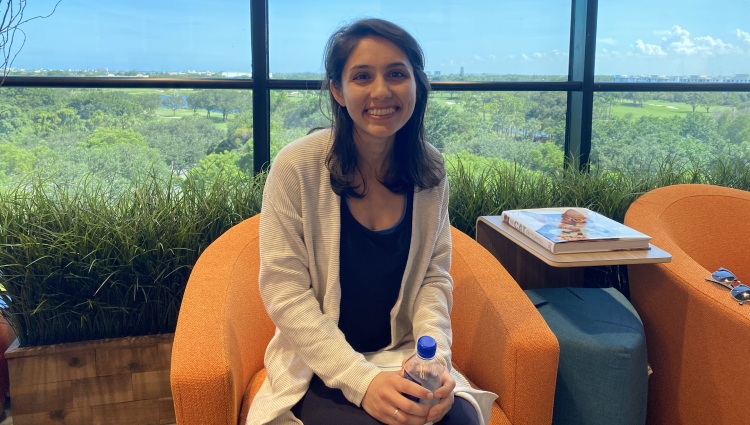 Stem cell donor travels during pandemic to help save a woman battling myelodysplastic disorder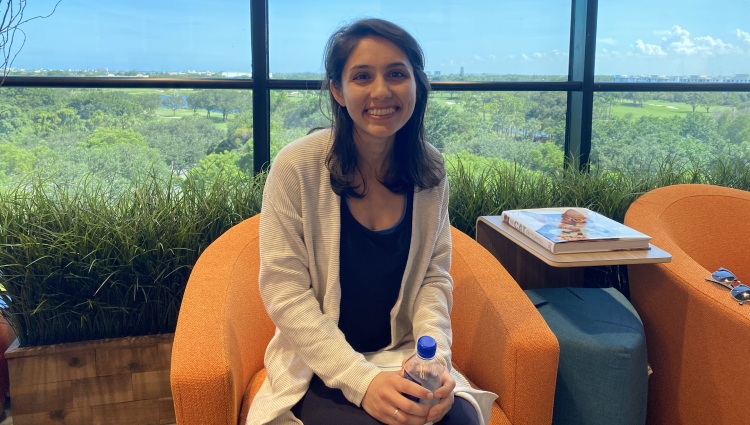 Donor's mother survived fight with leukemia 11 years ago thanks to a transplant
Even when she was just an 18-year-old freshman at Georgia Tech in 2011, civil engineer Sara knew how important it is to be listed on the marrow registry. When she had the opportunity to swab her cheek and join Gift of Life, she took it.
"Two years before I went to college, my mother was diagnosed with acute myeloid leukemia," said Sara. "My sister was her best match and donated stem cells to save her. Today mom is just fine."
Knowing how a transplant impacts the entire family meant Sara was thrilled when she was found as a match for a 63-year-old woman battling to survive myelodysplastic syndrome, a form of blood cancer that can progress into leukemia.
"I already knew most people do not have a matching donor within their family," said Sara. "I also understood what it would mean to my recipient and her family that I was able to donate. I was pretty excited to be a match after nine years of being in the registry. I was set on doing it!"
Sara couldn't wait to tell her family she was a match. "After the confirmatory typing was completed, I told mom that I was donating," she said. "She was super excited and we also told some family and friends, who were very supportive."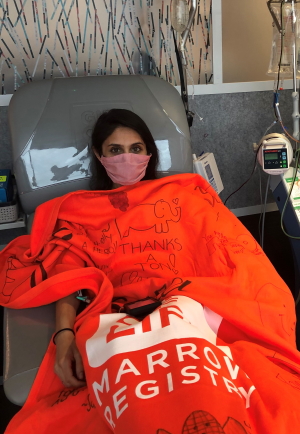 There was a challenge, however: her stem cells needed to be collected in early June, and the coronavirus pandemic was putting a strain on medical facilities and making travel difficult. Fortunately, travel from Chicago to Florida was easier to book, so Sara would be able to donate at Gift of Life's in-house collection center in Boca Raton.
That also meant she would get the special treatment that the collection center is becoming famous for: an incredible, comfortable donor pod, great food from local sources, and personalized entertainment. When a donor is taking the time to help cure cancer, Gift of Life wants to make sure the experience is an exceptional one.
"My fiancé Frank came with me from Chicago," said Sara. "I expected to be making phone calls during donation, but I ended up napping and watching some Netflix shows with Frank."
"Everyone at Gift of Life was great," she added. "It was a comfortable and enjoyable experience, and they even decorated my pod with posters of coffee and tea – my favorites."
"I hope more people come to understand that donating is more like a blood transfusion now," she added. "We enjoyed our trip to Gift of Life in Florida, it was an opportunity to help someone I don't even know."
Sara, a Georgia Tech alumna, is a Civil Engineer for a major firm in the oil and gas industry. In her free time she runs and is in training for the next Chicago Marathon. She also loves to bake and can often be found making cookies. She and Frank had originally planned to marry in May, but have postponed their wedding due to the pandemic.