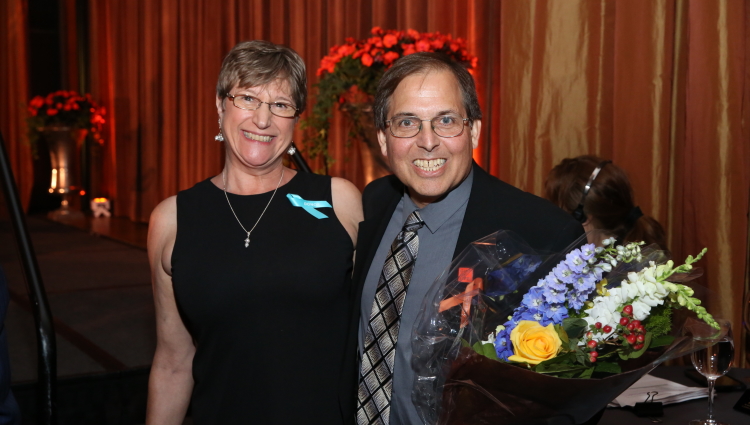 Stem cell donor Carol Hatch wins Second Annual Gift of Life's Got Talent fundraiser contest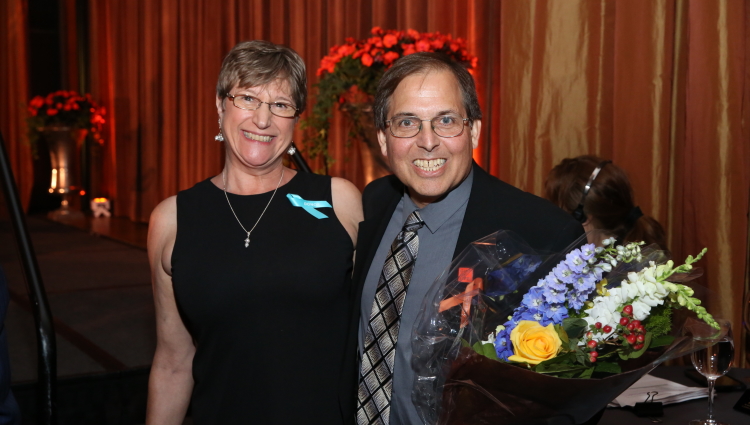 Stem cell donor Carol Hatch met her recipient Andrew Michael at Gift of Life's One Huge Night Gala in 2016.
The results are in! Carol Hatch is the Grand Prize Winner in the Gift of Life's Got Talent contest, and our Runner Up is Jake Buchbaum. It was a close finish in our donate-to-vote contest as these two vied for the top position, with first one then the other taking the lead over the past ten days, right up until the deadline for voting.
Carol Hatch, who was the Season 1 Runner Up in the 2020 Gift of Life's Got Talent competition, returned with another beautiful solo on the Native American Flute. She performed last year during the Virtual One Huge Night Gala. Carol is also a stem cell donor. She considers herself lucky to have matched a 61-year-old man who was battling non-Hodgkin's Lymphoma; she later gave a second donation of T-cells to him. Carol and her recipient Andy, Michael (pictured above) now enjoy a close friendship and share a common interest in the Native American style flute. Carol resides in Lunenberg, Mass.
Sixteen-year-old Jake Buchbaum is an award-winning musician, producer, and influencer. He learned to play the drums at age 10 and produced his first single by 15 years old. He is the recipient of The Woody Herman Jazz Award. He is happy to share his talent while supporting Gift of Life, which he learned about from his grandparents. Jake is a junior in high school and a resident of New Jersey.
The Grand Prize winner receives a $1,000 VISA Gift Card and the opportunity to perform at an upcoming Gift of Life in-person event. The Runner Up receives a $500 VISA Gift Card and the chance to perform at an upcoming Gift of Life virtual event. The gift cards were generously donated by a supporter.
Our other talented finalists included:
Alexa Aronson
Alexandra Berman
Sarah Copen
Edward Datz
Melissa Goldin
Avi Lurie
Yitzy Rosman
Laura Shamir
Manny Simone
Jonathan Terry
Eliyahu Wincelberg
Thank you for sharing your talents! To watch the winning videos, visit www.golgottalent.org.
The funds raised during this event will be used to offset the laboratory processing of new donor swab kits. Each kit must be tested to learn the tissue type of the potential donor, then that information is added to Gift of Life's registry and the worldwide database of potential donors. When a patient needs a blood stem cell or bone marrow transplant, their doctor determines their tissue type and enters it in the database, hoping to find a close enough match for transplant. Seventy percent of patients must search the registry for a match, as they do not have one within their family.
If you missed the talent competition and would still like to sponsor a donor, please click here to donate now.
If you are 18 to 35 and in general good health, we invite you to order a swab kit and join the registry. It's the best chance you have of saving someone's life! Just click here.