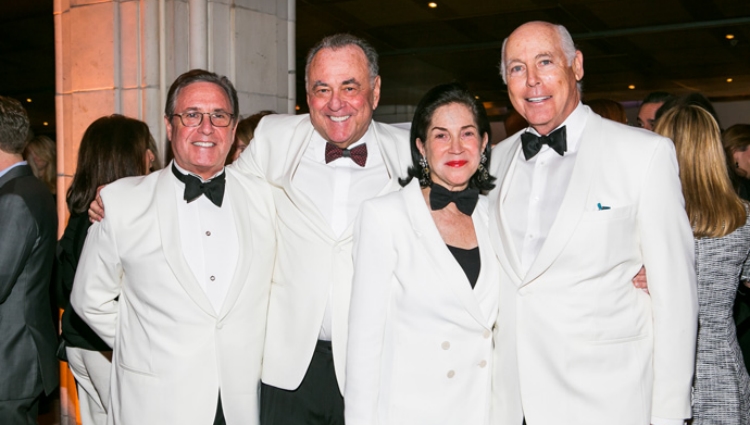 CBRE's Stephen Siegel takes a ribbing from The Real Deal to benefit Gift of Life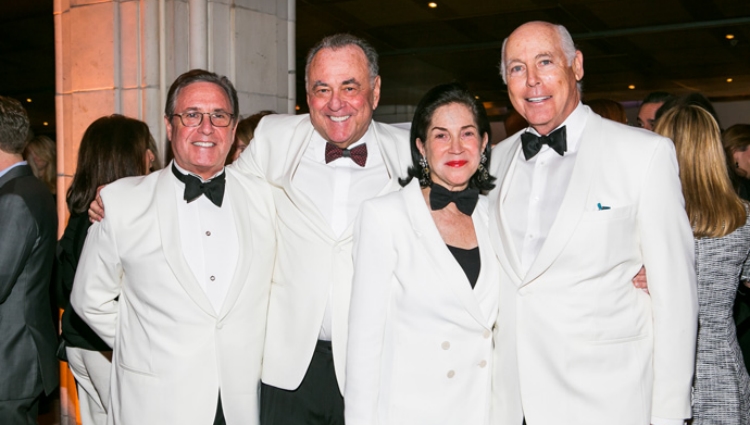 Photo: Andrew Farkas, Stephen Siegel, Wendy Siegel and Alan Grossman
The evening of February 7, New York's real estate elite gathered at the invitation of industry trade media The Real Deal to toast CBRE Chairman, Global Brokerage Stephen Siegel – and fundraise for Gift of Life Marrow Registry. Siegel is a member of Gift of Life's board of directors, and he and his wife Wendy, a marrow transplant recipient, are dedicated advocates for the organization.
A half-dozen notables from the world of commercial real estate took the stage to tease Stephen good-naturedly about his incredible career before a crowd of 400 attendees, including developers, real estate dealmakers, attorneys, and many others.
Ceremonies were opened by The Real Deal's publisher, Amir Korangy. "Stephen will receive a generous commission on every joke that lands," he said, pointing out Stephen's unerring instinct for a good deal.
The emcee for the event was Bruce Mosler, Chairman of Global Brokerage at Cushman & Wakefield, Inc., who joked about Stephen having had long strings of titles, including Chairman, President and CEO all at the same time.
Jonathan Mechanic, Fried Frank's Chairman of Real Estate Development quipped that since he has only known Stephen for a mere 30 years he is one of his newer, younger friends.
After other speakers had taken their turns, Stephen's wife, Wendy, got her chance. "This man is the light at the end of the tunnel. I can tell you for sure that fairy tales do come true. Everything about my life has been a blessing," said Wendy, who went on to talk about her battle with blood cancer.
"I literally would not be standing here tonight if it was not for Gift of Life and the work that they do every single day," she said. "Every day they are out there trying to find a match for people like me who would not survive without it." Wendy was diagnosed with leukemia in 2012, and her only hope of a cure was through a marrow transplant. Her donor was found in Gift of Life's registry and she received her transplant in June, 2013. Through her efforts, more than 66,000 new donors have been added to the registry, resulting in 52 transplants to date for patients battling blood cancer.
As the last speaker of the night, Stephen spoke eloquently about Wendy's advocacy for Gift of Life. "It's nothing less than a miracle that somebody could create something positive out of something so bad, and make something so wonderful out of it."
Our sincere gratitude goes out to The Real Deal and Amir Korangy for organizing this event, to Bruce Mosler of Cushman & Wakefield and Jonathan Mechanic of Fried Frank for their ongoing support of Gift of Life, and to everyone who attended the event and made it possible for us to add thousands more donors to the registry.
Most especially we recognize our friends, Stephen and Wendy Siegel. Thank you for everything you do.