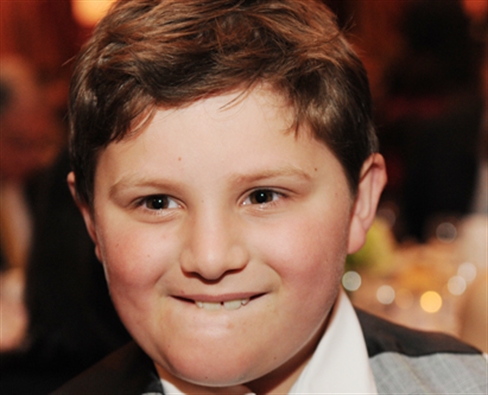 Cameron was saved from leukemia by a donor from Gift of Life.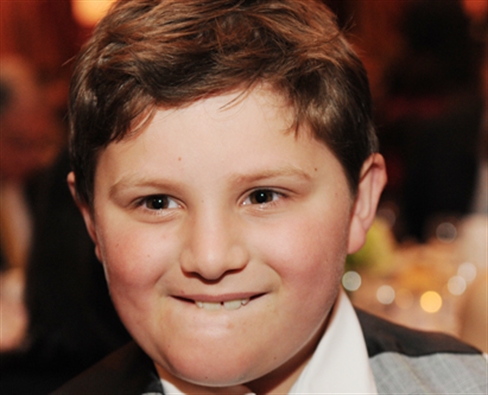 Cameron, an enthusiastic, caring, and loving child, was diagnosed with leukemia in December 2005. Days that should have been spent playing outside and laughing with other toddlers were spent in the Floating Hospital for Children in Boston, MA. For months, it felt like Cameron and his family were living in a fishbowl. Even though this was the hardest challenge Cameron and his family had to face, their spirit and attitude never changed. Cameron's doctors and the child life support personnel referred to this Star Wars fanatic as "SuperCam." No matter what kind of day he was having, he would always have a joke to share or a big and bright smile across his face," said his mother Tracy.
After many rounds of radiation and chemotherapy, Cameron entered remission. Even though SuperCam appeared strong on the outside, his body said differently. Aside from the physical pain of getting poked with needles and side effects of chemotherapy, Cameron's body was slow to recover. As a result, Cameron relapsed, on December 7, 2007. Realizing that chemotherapy was not the ideal treatment for SuperCam, his doctors decided that a bone marrow transplant would be the best alternative. With the decision finalized, the search for Cameron's "super" donor was put in motion.
Nick, living a thousand miles away, was an aspiring law student who swabbed with Gift of Life on his college campus, back in August 2007. Almost a year later, in the spring, Nick was notified by Gift of Life that he had been identified as a match for a five-year-old boy battling leukemia. At the sound of the news, Nick was shocked but felt privileged to be able to give someone the best gift anyone could ever receive: a second chance at life. "I was surprised and didn't know what it was all about. But I did not think back and went ahead with it; it was the best decision I ever made," he said.
Eighteen months after Cameron received his transplant and fully recovered, these two brave individuals arranged to meet in person. For months, Nick, Cameron, and his family exchanged stories through email, which created a relaxed and natural atmosphere the first time they met, which Nick humorously refers to as a "first blind-date." It was a day that both wished could've lasted forever. From touring Cameron's hospital where he was treated to speaking for hours about Star Wars on Boston's Duck Tour, the boys connected instantly and became "blood brothers." Nick and Cameron stay up-to-date on each other's lives through their bi-monthly email logs and also reunite at least once a year. This past November, they spent the day together at the zoo and saw each other at Gift of Life's Annual Gala in May.
Cameron, who is now eight years old and completely recovered, is getting ready to enter third grade. When he isn't busy being a role model for his baby brother or practicing his mathematics (Cameron's favorite subject), Cameron enjoys playing recreational soccer and baseball, partaking in outdoor activities, and getting together with his "blood brother," Nick. Experiencing cancer at such a young age has taught Cameron the importance of helping others and keeping a good demeanor, no matter what road life may take you down.
As Cameron's mother Tracy put beautifully, "We couldn't protect him from getting 'nasty cancer,' but from it has flourished the most wonderful relationship. It will always be a constant reminder to Cam of what a wonderful world we are a part of." Nick will always be that older brother that Cameron wanted. He will be there to guide him and watch him as he matures into a young man just as he watched him beat cancer.