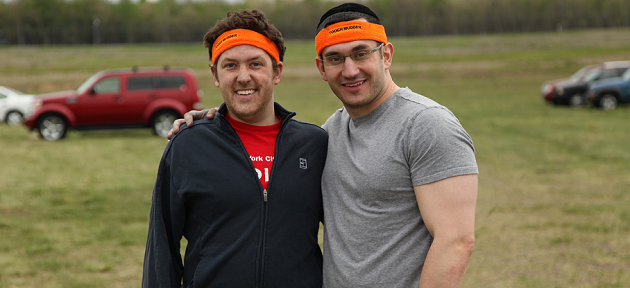 Toughing It Out for Gift of Life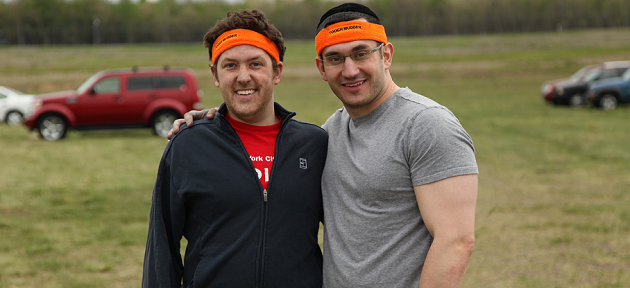 Running a standard marathon proved to be too tame for two Yeshiva University graduates, Jason and Yossi. Instead, these two young men took part in Tough Mudder, which is not a race but a personal challenge of endurance, strength, and partnership. The Tough Mudder event is, in essence, an obstacle course spanning 10-12 miles. British Special Forces designed the course, and those who decide to take the challenge are thoroughly tested. Instead of competing by yourself, as you do in a marathon, participants in Tough Mudder form a team and have the support of others to help you through the course.
Jason first participated in Tough Mudder last October in New Jersey. After completion, he never thought he'd do it again. However, he decided to test his strength of will once again, but this time, he added a different component: he wanted to raise money for Gift of Life. Jason teamed up with Yossi, and together, they aimed to raise $1,800.
Gift of Life is well known in the Yeshiva community, so they men were well aware of the organization throughout college. Jason attended an event where Jay Feinberg, Gift of Life's Founder and Executive Director, gave a presentation, and it left a lasting impression on him. He even joined the bone marrow registry at one of the drives held at Yeshiva.
On May 14th, over the course of three and a half hours, Jason and Yossi completed the Tough Mudder event, and in the process, they managed to exceed their fundraising goal and raised almost $2,000 dollars for Gift of Life! Jason says, "When we first registered to participate, we were not entirely sure how we would be able to handle all of these obstacles, but we were excited for the challenge. We didn't need to look far to see that this is the same with anything in life - there are going to be various obstacles and challenges along the way, but this just requires the ability to conquer each of these one at a time. We wanted to use this event as a way to raise money for an organization that helps people who have been presented with a difficult "obstacle." We were already familiar with the Gift of Life organization and we knew that this cause is both a deserving one and one that fit this very need of overcoming the challenges that illness can present. We are really happy to have been able to contribute to such a crucial and worthwhile organization."
Just like Jason and Yossi, you too can make a difference and help support Gift of Life. Everyday, patients are looking for their life-saving match and a second chance at life. You can participate in Tough Mudder or host your own event or fundraiser with the help of Gift of Life! To run a donor drive or a fundraiser (or both!), please contact our Recruitment Team.