Two pairs of stem cell and bone marrow donors and their cancer surviving recipients met for the first time at Gift of Life's annual Celebrity Golf Tournament which was held on Monday April 17, 2023 at Boca West Country Club in Boca Raton, Fla. The event was co-hosted by Miami Dolphins legends and Ring of Honor members Mark Duper and Nat Moore.
---
Above left: Gift of Life CEO Jay Feinberg and tournament co-chair Evie Goldfine.
Above center: Celebrity co-host and former Miami Dolphin Mark Duper.
Above right: Celebrity co-host and former Miami Dolphin Nat Moore and tournament co-chair Mindy Schneider.
---
Other celebrities in attendance included Pro Football Hall of Famer Dwight Stephenson, Miami Dolphins greats Bob Brudzinski, Woody Bennett, O.J. McDuffie and other retired NFL and NHL players.
The highlight of the event was the emotional introductions of two lifesaving donors to their recipients. Neither of the pairs had previously met as transplants are anonymous for the first year under federal regulations.
The first pair was 77-year-old Port St. Lucie, Fla. resident Earl Luttner, a survivor of myelodysplastic syndrome, who met his blood stem cell donor, 29-year-old Eli Hoch of New York City. After Gift of Life board member and tournament co-chair Mindy Schneider shared their background information, she introduced them, and the two shook hands and gave each other an emotional hug.
"It is an absolute honor to meet you, Earl, and I just want to say thank you to Gift of Life for facilitating all of this," said Eli. "I am really looking forward to playing golf with you later!"
"You saved my life," said Earl. "That's pretty big stuff. It is awesome for someone you don't know to go out of their way to do good for others."
The second introduction was led by Earl. Emotions were high as 9-year-old Hayden McClung of Murfreesboro, Tenn., who survived severe Aplastic Anemia, met the woman who saved his life with the help of a bone marrow donation, 24-year-old Kassidy Cook of Parker, Colo. Kassidy joined Gift of Life during a drive while attending the University of Colorado Boulder. Hayden's parents, Jeff and Sarah, cried with joy as Kassidy gave young Hayden a hug.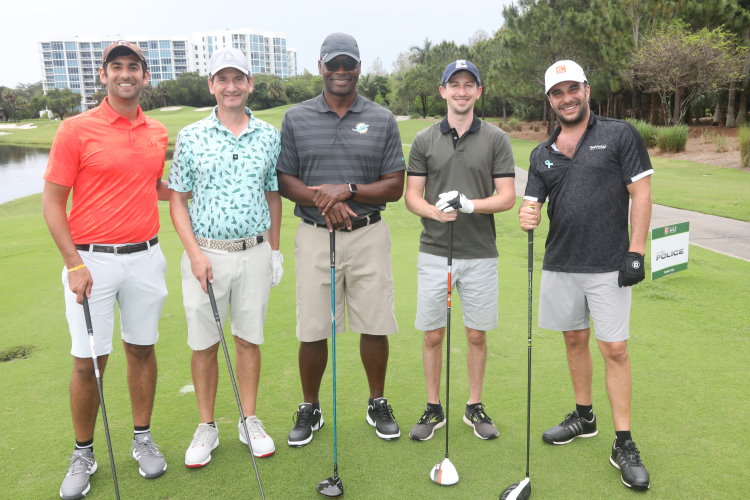 "It is hard to put into words just how grateful and thankful we are to you," said Jeff McClung, Hayden's father. "When we first received Hayden's diagnosis years ago, our family was scared beyond words. But when we found out that Gift of Life had found a donor, we felt like we had hope again. Through your generosity and the tireless work of Gift of Life and the medical team, we get to stand here today and our son is healthy and strong once again."
"It is so exciting to now be a part of Hayden's life and see what an incredible young boy he is," said Kassidy, through her own tears. "When I first learned I was a match, I was so excited to hear that I would be able to make such a monumental impact for not only the patient in need, but also their loved ones. I felt a wave of disbelief, happiness, and most of all excitement."
The co-chairs for the Golf Tournament were 16-year transplant survivor Evie Goldfine, long-time supporter Donna Krasner, and Board Member Mindy Schneider.
Eli is a hardware reliability engineer from New York City. He enjoys baseball, travel, trivia, building and tinkering projects, and sustainability. Eli's swab kit was sponsored by the Yossi Mazurek Donor Circle.
Kassidy is in medical school to become a Doctor of Physical Therapy, and she lives in Denver. She enjoys hiking, swimming, and she also attends concerts, and spends time with friends and family. Cassidy swabbed at the University of Colorado Boulder.
Photo Gallery
You can view all the photos from the event by clicking here!