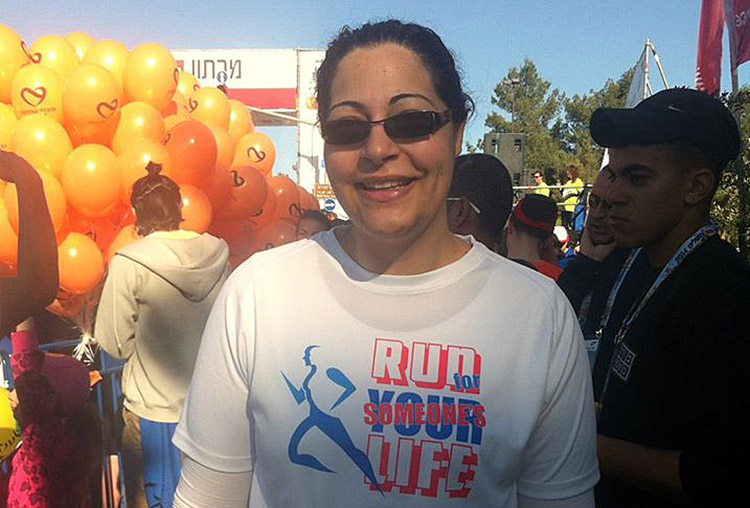 Ruth volunteers at donor drives in Israel for Gift of Life.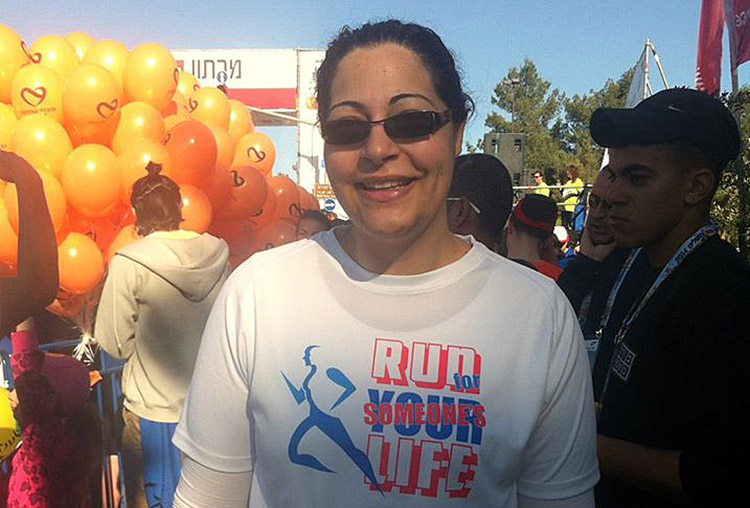 For International Volunteer Day, we profile Ruth, one of our volunteers in Israel.
Established by the United Nations, International Volunteer Day (IVD) falls on December 5 each year. It is a time to celebrate volunteerism: highlighting individuals who regularly give of their time, energy, and skills to create positive change in their communities. Examples of this positive change include strengthening trust, solidarity, and reciprocity among members of a community—all of which ultimately lead to stronger governance, social cohesion, sustainable development, and peace.
Gift of Life is especially excited to celebrate IVD, considering we use thousands of volunteers in many organizational capacities. We would not have been able to find almost 250,000 donors without the help of individuals like Ruth. In the beginning, she served as a volunteer at one of Gift of Life's drives in Israel, where she resides. When she learned that she would not be able to register as a bone marrow donor, Ruth wasn't disappointed. She recognized that she could still help save lives by volunteering at drives to recruit others. And, although it has been seven years since she started, Ruth still thinks of volunteering as a "fun and rewarding way to spend an evening." Her favorite part about the experience is meeting so many new people, even if she only gets a couple minutes to talk to each person. Ruth also finds it very exciting when Gift of Life finds a match from a drive she volunteered at.
The highlight of her volunteer work with Gift of Life was a donor-recipient meeting that took place at a Birthright Israel Mega Event. To this day, it is one of Ruth's most cherished memories. To maintain the surprise factor of the meeting, donor and recipient are always kept away from each other until the moment they walk on stage. Before this point, a volunteer stays with each party, and Ruth had the opportunity to spend time with the blood stem cell donor. His girlfriend was also present, and Ruth got to know the couple over the course of a few hours before the big meeting. When it came time, Ruth was able to witness the connection made on stage. She describes it as "very emotional, an incredible moment!"
Most of Gift of Life's donor recruitment drives are coordinated, set up, and run by volunteers. We also have volunteers serve as speakers (these include past donors and recipients), mentors, fundraiser coordinators, and more. Volunteers serve as some of our biggest advocates and for that we are thankful!