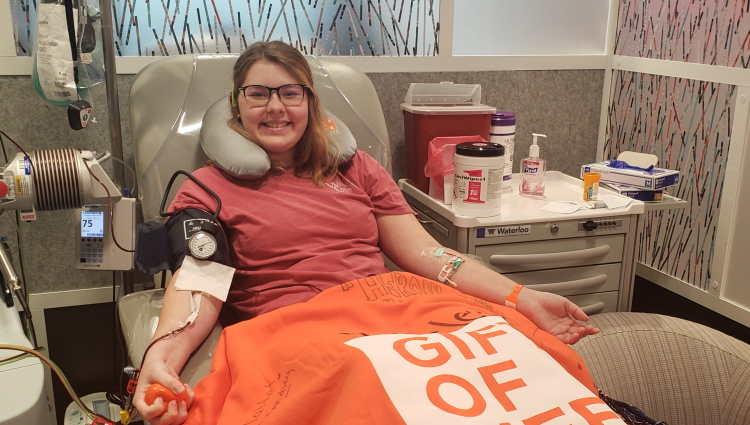 Western Carolina Univ. nursing student donates stem cells to save a baby's life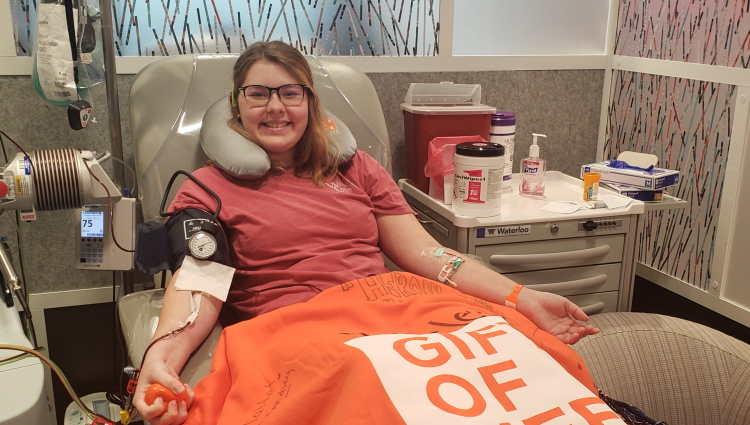 Sometimes an impulse that appears out of the blue can have incredible results. That was certainly the case for 23-year-old Western Carolina University nursing student Harley.
"I had just been sent home from college because of the coronavirus and was sitting there doing my nursing classes when the idea popped into my head," said Harley. "We were talking about stem cells and I wanted to be able to donate and help someone. In the middle of class I ordered a swab kit from Gift of Life. A few days later my kit came. I sat at my kitchen table and did the swabs, then later went into town and mailed them back."
What Harley, a resident of Lincolnton, N.C. didn't expect was that she would be matched with a patient so quickly. Because each human being has a nearly unique antigen profile, it is difficult to find someone who is a close match.
"I was on my way back to campus after Thanksgiving break and was on the phone with my boyfriend when I got the call," said Harley. "I told him to hang on and answered the other call. It was Gift of Life, and I was in shock. I was not expecting to be a match so soon!"
---
To be able to help a child at this level was amazing. This is an easy process that everyone can do.
---
Harley's transplant recipient is a baby girl less than a year old, diagnosed with an inherited metabolic disorder. A stem cell or marrow transplant can completely rebuild a patient's immune system with healthy cells that function normally. For patients diagnosed with a wide range of inherited metabolic disorders (examples include Hunter syndrome, Krabbe disease and Tay-Sachs disease) there is hope of a lifelong cure through such a transplant.
"As a nursing student, my goal in life is to help others," said Harley. "This was just another way, other than nursing, where I could do that." Although her family and boyfriend have never known anyone who donated stem cells and were a little nervous for Harley, her mom Tracy joined her as her donation day companion and flew with her to Gift of Life's collection center in Boca Raton, Fla. It was Tracy's first time flying.
"We had to be very cautious and make sure we were staying safe, we didn't want to get sick [with COVID] just days before my donation," said Harley. With her mom by her side, she was a trooper during her donation, careful to keep her arms very still so the apheresis process would go smoothly. The two of them watched episodes of Survivor the entire time.
"My process was pretty painless and easy, though by the time I was done I was ready to stand up," she said. "I felt really good after my donation. We went back to the hotel, ordered some food, and laid around."
Back at home, Harley's friends and family were excited to hear about her experience, asking for information on how they can donate, too.
"I love being able to tell people about this amazing process," she said. "I am so thankful for this opportunity to help someone. I love helping others and to be able to help a child at this level was amazing. This is an easy process that everyone can do."
Harley stays very busy as a nursing student, but when she has free time she often spends it with her family, golfing, hiking, and fishing together. She is wishing the best to her recipient and hopes to meet her someday.
If you're 18 to 25 and in good health, you too can order a kit and join the registry for a chance to save someone's life and become a hero. Just click here!