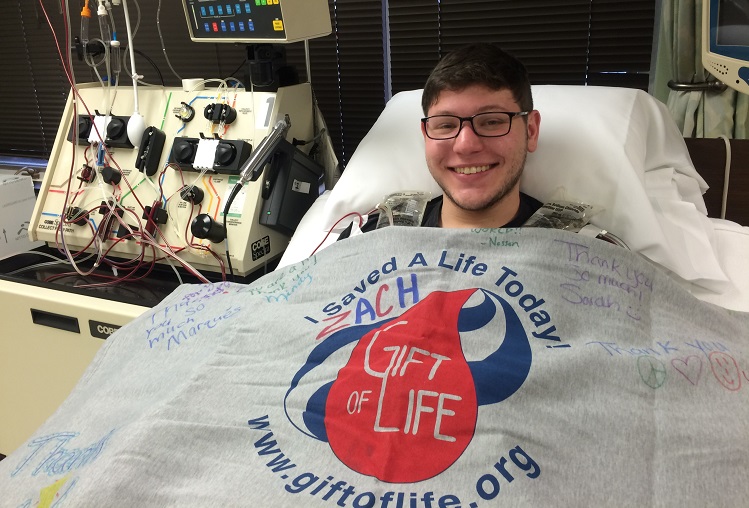 Colorado State grad student got the call: He was a perfect donor match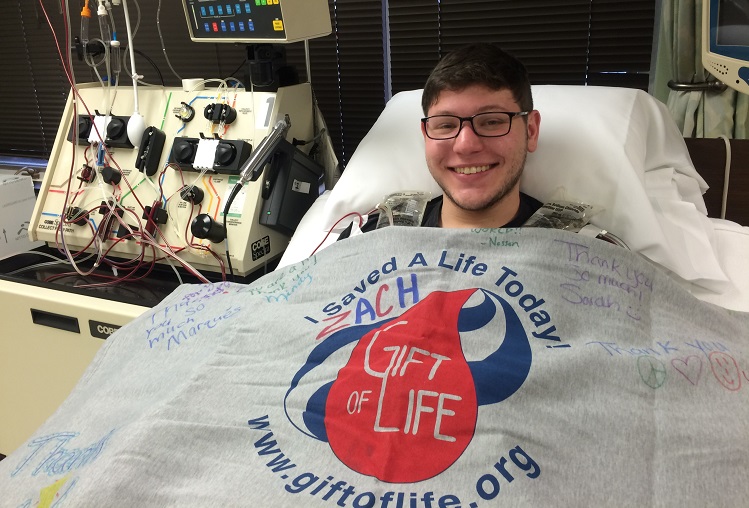 Colorato State graduate student Zachary Yanowitz had forgotten about joining the Gift of Life Marrow Registry when he got the call that he was a potential match for a 27-year-old woman with Acute Myelogenous Leukemia. He had swabbed his cheek in 2011 at a campus drive to become a potential bone marrow donor while he was an undergraduate at Tulane University. However, there was no question in his mind that he would donate.
"I never would have signed up if I didn't think I'd be called someday," said Zachary. "I knew I might not turn out to be a match, but fortunately I was."
After confirmatory tissue typing showed that he was the perfect match for a peripheral blood stem cell donation, Zachary told his friends and family that he would be donating at Georgetown University Medical Center in Washington, D.C. in February 2016. About 80 percent of today's transplants are done by collecting blood stem cells through a process similar to plasma donation. Blood is drawn from one arm, the needed cells are identified and collected by an apheresis machine, and the blood is returned to the donor via the other arm.
Zachary, who was in a car accident two weeks before his day of collection, was pleased that he recovered in time to donate on schedule. During the procedure he watched a movie and while in town was able to visit with friends. "All of my family and colleagues were so supportive, and Gift of Life was great," said Zachary. "Everyone there stayed in touch and kept me in the loop, and if I had any issues, they solved them."
He's also curious to know how his recipient is doing. "What you, the donor, are going through by donating stem cells is so little compared to what the recipient is going through," he said. "I hope that she is doing okay and I would love to get in touch with her and meet her someday."
Zachary attends graduate school at Colorado State University and is studying creative writing. In his spare time he is an avid fan of comics, and loves playing with his puppy, Lucy.