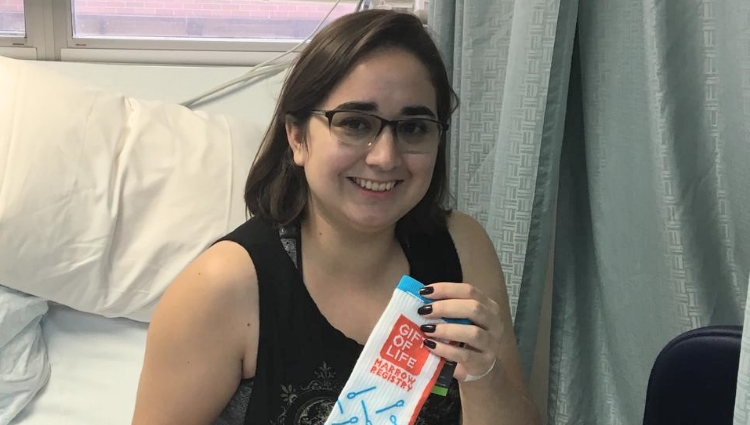 Arizona State senior donated stem cells to child battling blood disorder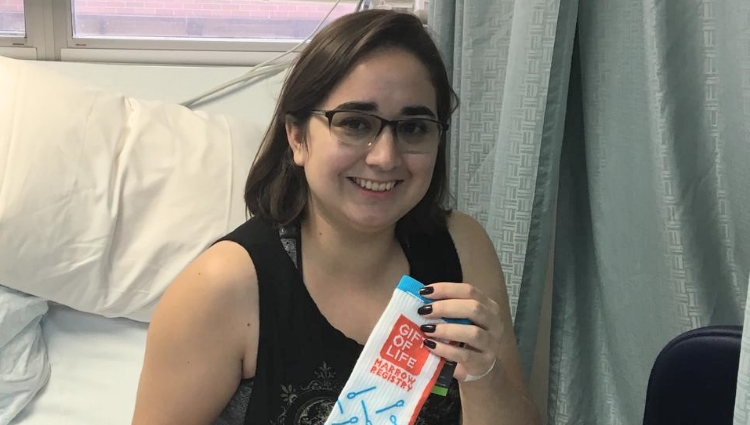 When Liljana walked to her Arizona State University dormitory in April, 2016, she found a bone marrow donor recruitment drive going on. The Hillel chapter on campus was recruiting new donors for Gift of Life's registry, and Liljana knew exactly what that meant.
Her cousin Michelle had been only a teen when she was diagnosed with leukemia, and although Michelle's sister was a match for her and she had a successful transplant, she passed away years later from secondary diseases. With the memory of Michelle in mind, and hoping for a chance to help someone else survive, Liljana decided to swab her cheek and volunteer as a donor.
"My grandfather used to tell me, 'I shall pass through this way once. Any good I can do, let me do it now. For I will not pass this way again,' so if I could so something nice for someone who needed help, I felt it would be great," said Liljana. She was on the registry less than a year when she was called as a potential match for a four-year-old child battling Fanconi anemia, an inherited blood disorder that results in the production of faulty blood cells, causing serious illnesses and a reduced lifespan. Yet there is hope: Fanconi anemia can be treated with stem cell transplantation if a matching donor is found.
"Once I learned that I was a match for a child, the whole thing felt incredibly special," said Liljana. "I was giving a child the chance to get back to playing and living normally, which is what all kids should be doing."
When she told her family that she was donating stem cells, her father was concerned at first, wanting to know that the process was safe. Once she explained how the stem cells are collected from the circulating blood and that the remaining blood is returned to the donor, her family was very supportive, and called her cousin's parents to let them know about her donation.
Liljana's mom went with her to the collection center, where she found that giving stem cells was incredibly simple. "Now that I've gone through donating it doesn't seem intimidating at all," said Liljana. "I would love to donate again." Before her collection, some of her coworkers tried to tell her that the process is painful, but she wants everyone to know, "This is quick and easy and not painful, you just sit in a chair and wait while the stem cells are separated from the rest of your blood, and if you [swab and] are never called as a match, well, at least you tried to help someone."
Liljana has been thinking about her young recipient and wishing the best for recovery, and hopes they may be able to meet someday.
Liljana is a senior at Arizona State University, majoring in chemistry with a double minor in sociology and religious studies.
Diverse donors are desperately needed!
Donors like Liljana, whose ancestry includes three different groups – Latino, Northwestern European and North American Indian – are urgently needed in the registry. People with highly diverse family trees have the most difficult time finding a marrow match, for two reasons:
Matching factors in the immune system are inherited from your parents and ancestors, just like hair and eye color, so the best chance of a match is with someone who shares a similar ancestry.
Many ethnic groups and those of multi-racial ancestry are underrepresented in the registry. For example, only 1% of the national registry is North American Indian or Alaskan Native, making it incredibly difficult to find matches for patients in need.
The more diverse the registry becomes, the more lives can be saved. Please order your swab kit and join the registry today, just click here.