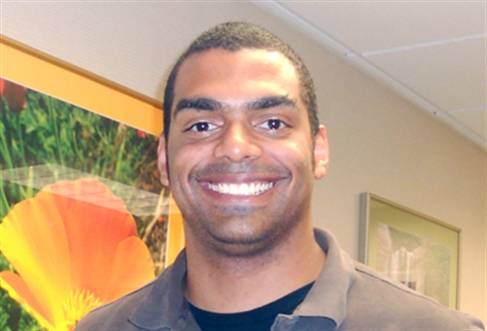 Thomas went to the Boston Marathon to run, but ended up as a marrow donor!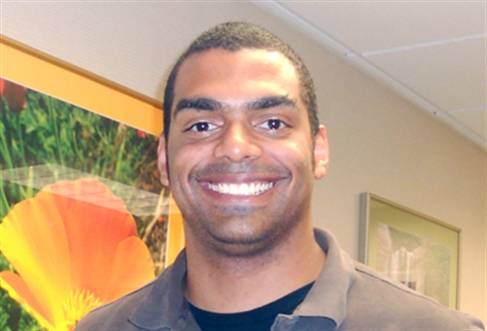 When Thomas attended the Boston Marathon in 2009, he initially thought that the volunteers at Gift of Life's tent were seeking blood donations. He quickly learned that, instead, it was an opportunity to join the registry as a volunteer bone marrow or blood stem cell donor, and he became intrigued. He said, "What made my decision was how easy it was to join the registry. A simple mouth swab to potentially help someone in a life changing way? It was a no brainer."
Four years later, Thomas got the call that he was a potential match for a patient in need of a transplant. At first, he was a mix of nervous and excited, but by the time he went for his blood draw to confirm the match, he was hoping he would be able to donate. Thomas explained, "It's not every day you get to help another person in such a tangible way, and it was something I wanted to be a part of!" He explained that his thoughts of the patient on the other end moved him to work through the donation process quickly, "Even though we've never met, her resolve and bravery were certainly inspiring."
Thomas said that though some might consider him a hero, he was simply happy to help someone who needed him. He said, "I think everyone, including myself, reaches a point in his or her life when they have had to rely on others to help them through a difficult situation. I've relied on the kindness of the strangers many times in my life and I was happy to pay that forward to someone else."
Friends and family were proud of Thomas and his donation. The feedback was so positive that he was inspired to help spread awareness about Gift of Life and the importance of donating and joining the registry. Recently, he spoke about his experience as a donor at the Rohr Chabad House serving Tufts University in Somerville, MA. Rabbi Backman said, "Having Thomas join us for Shabbat dinner was an honor and pleasure for all those present. How often do you meet someone who literally saved someone's life? In addition, his friendly personality made it such a pleasure. His experience brought home the fact that the drives actually save lives and inspired the students to work even harder to ensure the success of the drive."
Thomas plans to remain involved with Gift of Life and hopes to have further outreach opportunities when he moves to Chapel Hill. There, he will be pursuing an MBA at the Kenan-Flagler School of Business at the University of North Carolina.
Thomas recently returned to the place where his Gift of Life journey began, the Boston Marathon. He said, "It's very special knowing that a really cool and important experience in my life started with the decision to attend the Marathon back in 2009. I doubt I'll ever run the Boston Marathon, but it's nice to know I have an experience that will forever tie me to an event that's part of the fabric of Boston."