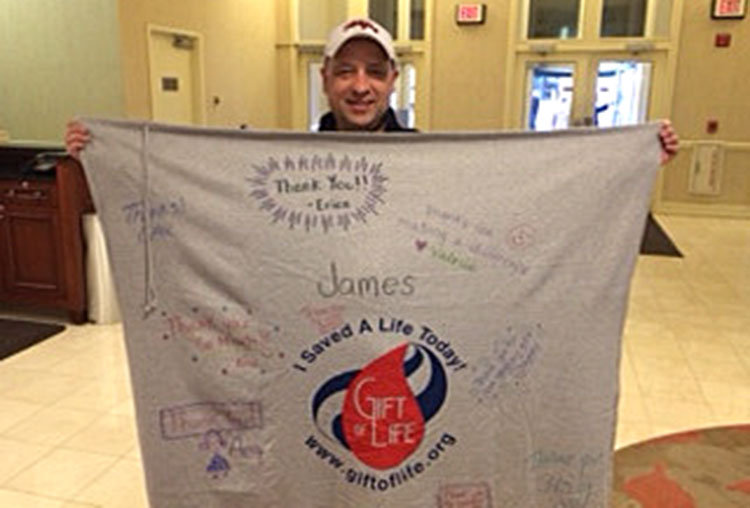 James donated both marrow and T-cells to a recipient with plasma cell disorder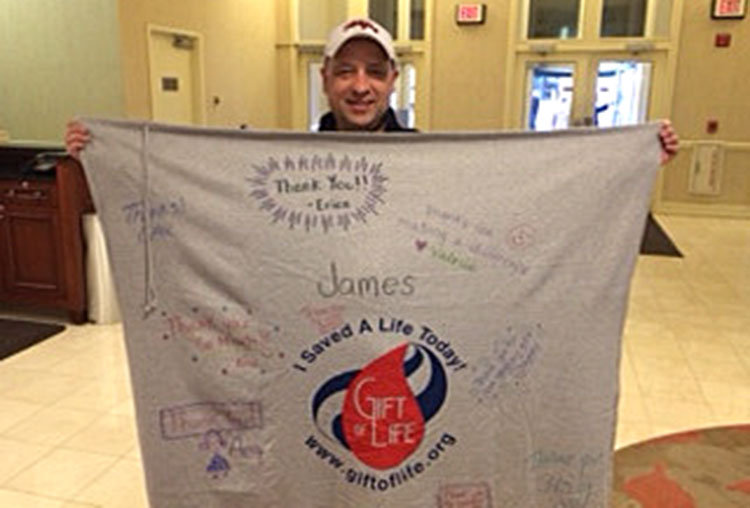 James's son, Brandon, was diagnosed with acute lymphocytic leukemia when he was just five years old. Thankfully, today he is ten years post-treatment and a freshman at Purdue University where he is studying computer science. "Brandon's diagnosis realigned my priorities and those of my family," said James. "Though he never required a bone marrow transplant, we met many others during our journey who did." This is why James was glad to swab his cheek at a Gift of Life donor recruitment drive at the Jewish Community Center of Greater Washington in November 2004.
When he learned years later that he was a match for a 51-year-old man with plasma cell disorder, he was "nervously excited." He felt comfortable with proceeding with the donation, especially after noting the sheer volume of potential donors at Georgetown University Hospital all having their physical exams at the same time. "That really cleared my nerves that this procedure occurs all the time," said James.
James donated bone marrow in January 2015. The donation required very little time away from work and some discomfort in his back for a few days, though he is quick to note that he returned to his normal activities much sooner than he expected. Six months later, James was asked to give T-cells to his patient who "needed a boost" and again, James gave without hesitation. "The process was easy and at some point the reward will be great," he said.
James lives in Damascus, MD, with his wife and two children. He works as a software engineer for the United States Department of Defense. In his spare time, he enjoys cycling, skiing, and watching baseball, college football, and basketball.