Gift of Life celebrated more than two decades of facilitating life-saving transplants for children and adults across the country with its 15th Annual Partners for Life Gala at the Grand Hyatt New York on June 11, 2015. More than 500 friends and supporters of Gift of Life witnessed the emotional moments when three transplant recipients met their donors for the first time. This year's Partners for Life Gala introduced three pairs of donors and recipients!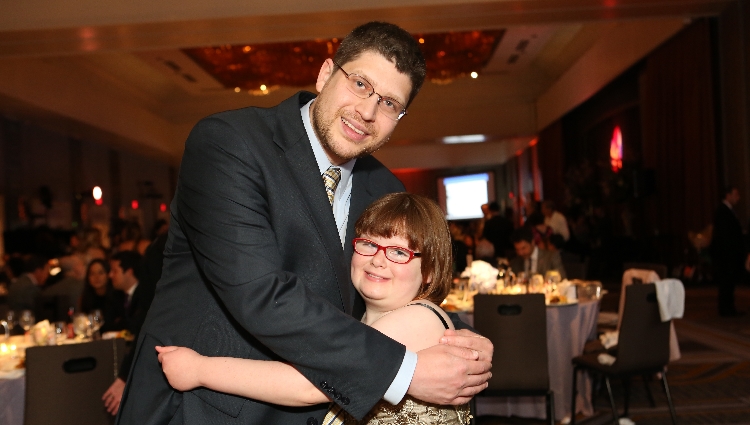 Eve Ferguson, an 11-year-old leukemia survivor who resides in Scotland, and her donor, Mickey Passman, a 31-year-old attorney who lives with his wife in Illinois.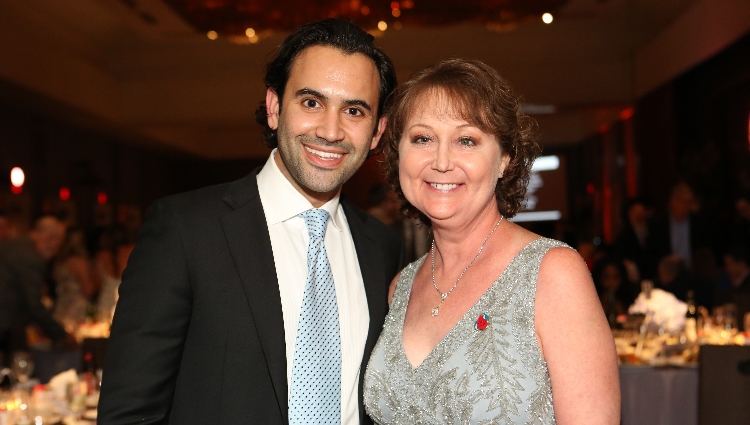 Leya Parker, a 48-year-old wife, mom of four and acute lymphoblastic leukemia survivor who lives in Florida, and her donor, Jonathan Struhl, a 26-year-old finance executive who lives in New York City.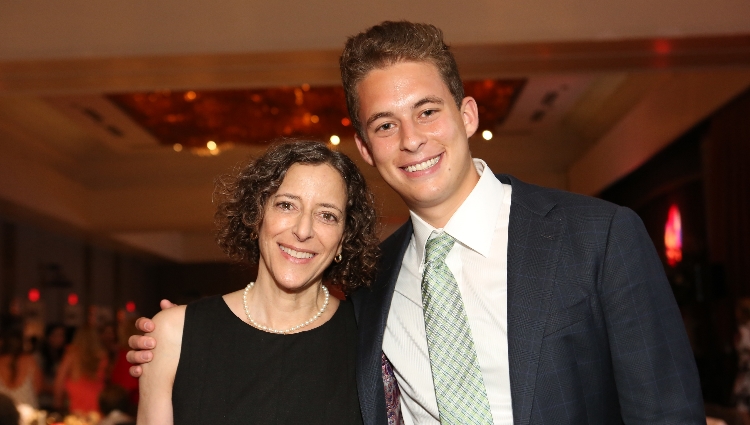 Dena Fantle, a 56-year-old wife, mom of two and survivor of heavy chain amyloidosis and severe aplastic anemia, and her donor, Ethan Lax, a 23-year-old native of Canada who graduated recently from Yeshiva University in New York City.
"For me, donating was not simply an opportunity - it was an obligation to help another human being, someone who could just have easily been my own family member, who desperately needed something that only I could give," said Ethan Lax.
"I get to celebrate life with my husband and family all because you generously gave me a second chance," said Leya Parker. "I want to thank my unbelievable family, my incredible medical team at the University of Florida Cancer Center, my crazy large support network and the Gift of Life for everything you have done for me."
The gala marked the 20th anniversary of the bone marrow transplant that helped Gift of Life Founder and CEO Jay Feinberg to overcome leukemia, saving his life and inspiring him to establish Gift of Life. The organization also honored four people who have demonstrated an extraordinary commitment to Gift of Life and whose support has had a profound impact on its ability to save lives: Tova and Howard Weiser, recipients of the 2015 Partners for Life Award, and Wendy and Joshua Feldman, recipients of the 2015 Founder's Circle Award.
"This evening is about inspiring action and celebrating triumph," said Feinberg. "The courageous donors and survivors we met this evening represent the gift of life we are committed to providing for every child and adult in need, and I hope their stories will move others to join us."
As Gift of Life's signature annual fundraiser, the gala supports the foundation's mission to educate and recruit donors, pay for lab testing, grow and maintain its donor registry and facilitate transplants. The Gift of Life registry has facilitated more than 2,800 life-saving transplants.
Ethan Zohn, transplant survivor, sports commentator and winner of the reality television show
Survivor: Africa
, served as Master of Ceremonies. Award-winning television journalist, producer and philanthropist Jessica Abo served as Honorary Gala Chair.