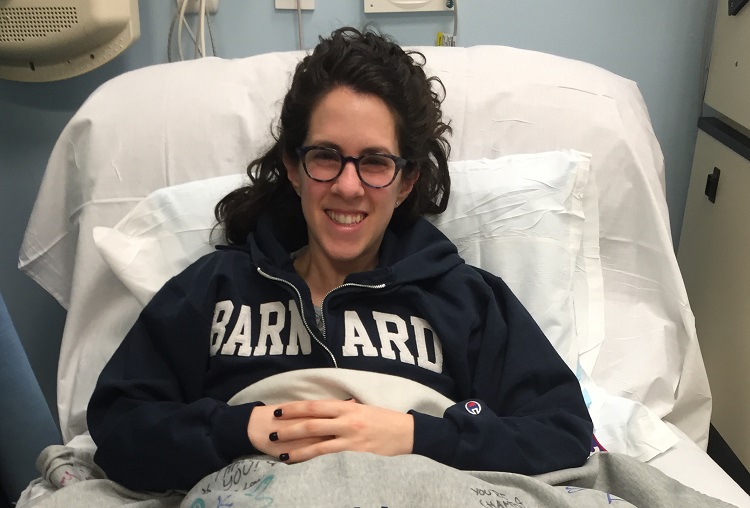 Medical student donates bone marrow for third time!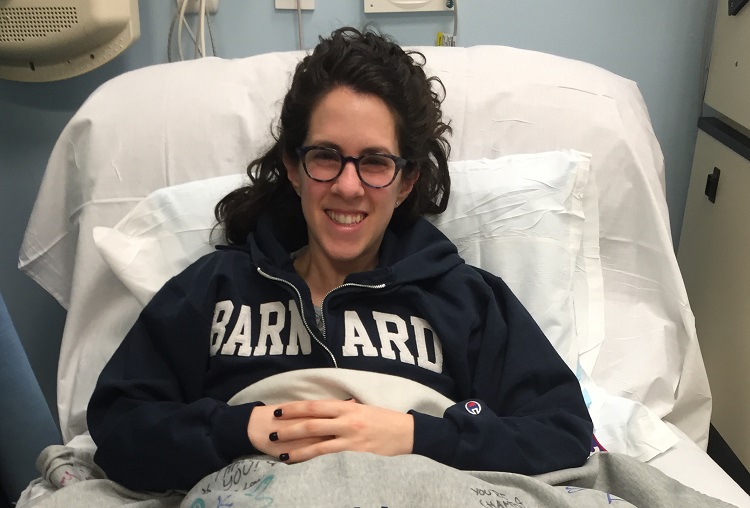 When Lilli Flink saves lives, she does it in a big way! She's currently a medical school student in her second year at Jefferson Medical College, but got her career as a lifesaver off to an early start as a three-time bone marrow donor. She joined the Gift of Life Marrow registry in 2009 at a donor drive held at the Fuchsberg Jerusalem Center for Conservative Judaism while in Israel during her gap year.
Even though Lilli had gone through the donation process twice before, she was more than willing to donate a third time. Her recipient is a 38-year-old woman who had been diagnosed with Acute Lymphoblastic Leukemia and received a previous transplant from Lilli two years ago. Occasionally, a recipient needs a second transplant as a booster during the recovery process. This makes three marrow transplant donations for Lilli, to two different recipients.
Lilli learned that she would be donating a third time while she was volunteering during bone marrow donation awareness week at her college. "I was totally shocked each time I was called as a match," said Lilli. "I remember when I got the first call I thought, 'I have to do this.'. The second and third times I didn't even think twice about donating – if this opportunitycomes your way, you have to go for it! How could I not take the chance to help another person?"
Lilli's third donation was during spring break, which worked out perfectly with her intense schedule as a medical student. Her mother and sister accompanied her and were completely supportive. She was also thankful for the support she received from the Gift of Life donor coordination team, who go along with every donor to their collection to offer support when needed.
Lilli wishes her recipient the best possible outcome and hopes to meet her someday. "I've never had the opportunity to meet my recipients, yet," she said. "The first recipient passed away, and I just filled out the paperwork to meet my second/third one a few months ago."
Thank you, Lilli, for being a triple hero!
Lilli is in her second year of medical school at Jefferson Medical College in Philadelphia. In her free time she enjoys spending time with family and friends, cooking delicious, wholesome food, and doing yoga. She says "both are groudning and nourishing for me in their own ways." We look forward to seeing her accomplishments in the future!