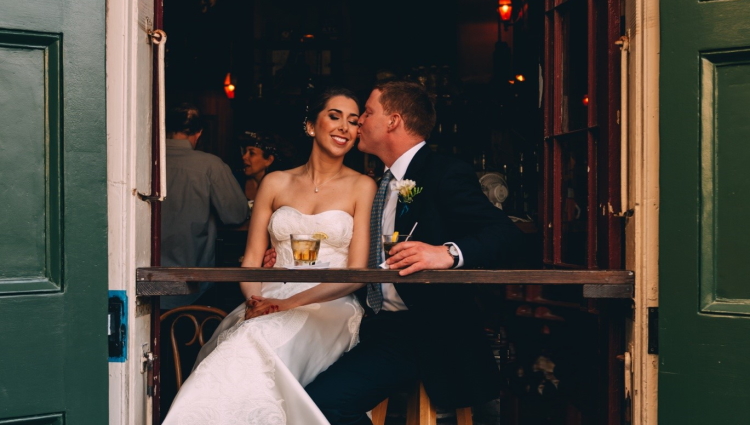 Stem cell donor attends party to meet his recipient – and also meets his future wife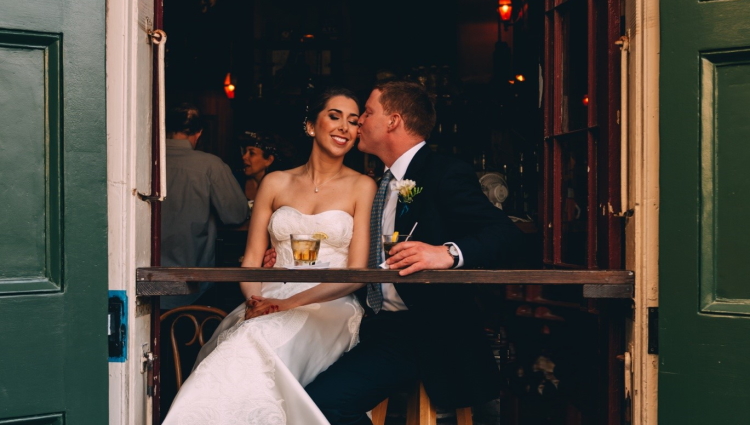 Stewart Krane had no idea that visiting Israel on a Birthright trip in 2005 would someday result in two happy endings – one for his stem cell recipient Tony Anselmo, and another one for him.
Stew was just 19, a freshman at University of Michigan, an Alpha Epsilon Pi (AEPi) fraternity brother, and visiting Israel with two of his friends when they came across Gift of Life's recruiting table at the Birthright Mega-Event, an outdoor music festival. All three joined the registry.
"My dad and brother are both doctors, and my mom was a hospital administrator and occupational therapist," said Stew. "We are all regular blood donors, and the family philosophy is anything you can do to help someone medically, you do it." Three years passed, then Stew got an email from Gift of Life about donating stem cells.
"When I opened it, I didn't think it was real," he said. "I forwarded it to my brother and dad, and my brother wrote back, 'Are you crazy? This is the real thing, call them right now!'" But after Stew took a blood test and was confirmed as a match, he was told the recipient was not ready for the transplant at that time, and not to think about it anymore.
Five months later, Gift of Life called again, and things started moving fast: the patient had made it to remission and the transplant was needed quickly.
"I live in New Orleans but donated in Maryland, and wrote a note to my recipient during collection," said Stew. "I said 'You can expect to start sprouting red hair, craving spicy food, and you're going to want to hear jazz music.' But I wasn't allowed to send it because it was too personal. I was sure in for a surprise, though!"
In 2012, Gift of Life reached out to Stew and asked if he would like to meet his recipient.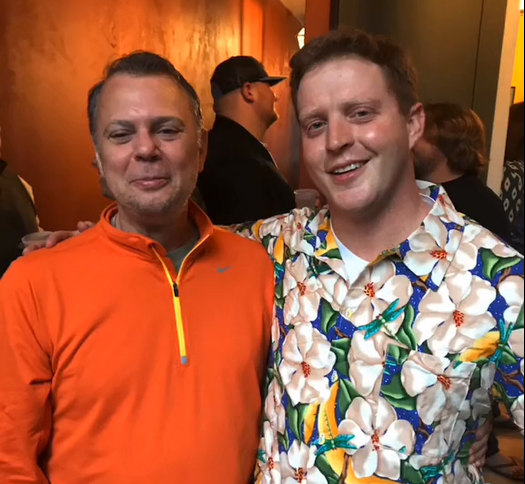 "I said sure, wrote down the contact info on a sticky note, and threw it in a drawer thinking I'd probably never really follow up on it," said Stew. Then the phone rang and a man said, "I'm Tony Anselmo, you saved my life." They talked for hours.
"Tony told me the whole story of how he was diagnosed, the treatments he'd had, and the day his doctors told him he had a bone marrow match, but he wasn't in any condition to survive a transplant – he felt incredible despair at that point," said Stew.
Then the turnaround had come; Tony had improved enough to have the stem cell transplant, which he attributes to the skills of his doctors and nurses in New York. "For my transplant the nurses came around and circled the bed and everyone started clapping," said Tony. "They told me, 'This is your new birthday.'"
"As we talked, Tony learned I live in New Orleans. He said he was flying in to attend Jazz Fest – which he did nearly every year – and said if I planned to go it would be a great opportunity to meet," said Stew. "We set up a time to get together at the Carousel Bar in the Monteleone Hotel, a very famous spot."
"When I look back at that first meeting, it's totally unbelievable. He didn't need my stem cells to like jazz – he already did!" said Stew. "I guess it was written in our DNA – we're compatible. I spent a couple hours talking with Tony and his wife Lisa, then he invited me to come to a party and meet all his friends."
It wasn't just any party; when Stew arrived carrying a bottle of wine as a good guest should, he found a huge event going on. "There were tables covered with food, drinks, wine, and an incredible band was there, Trombone Shorty and the Orleans Avenue – I never expected to walk into a party and have one of the best jazz bands in the world right there!"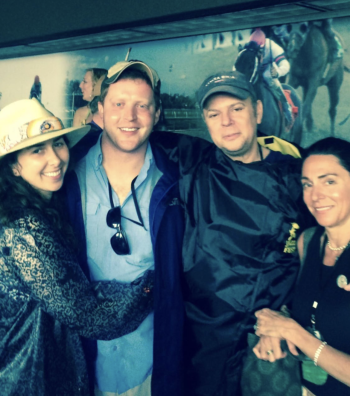 Tony's friends mobbed Stew, called him the Golden Boy, rubbed his head for good luck, then a couple came over to talk to him. They couldn't believe what an amazing story Tony had told them, and that Stew had joined the registry on his Birthright trip – their daughter Margaux worked at Birthright! They called her over and introduced her.
"I come back and here's Stew chatting up this girl, and I realize she's the daughter of one of our closest friends," said Tony. "And as the days and weeks and months passed by, now they are dating, and then they get engaged – and now they're married."
Stew and Margaux married in 2016, and of course Tony and his wife Lisa were at the wedding. Tony visits New Orleans several times each year. Although it hasn't been possible for them to get together during the COVID pandemic, Gift of Life arranged a video call for the two friends to catch up and share their story.
"I absolutely encourage others to join the registry," said Stew. "It's simple: Do you want to save someone's life? Of course, you do. That's it."
"It's a great story," said Tony. "For once, everyone won."
Stewart and Margaux live in New Orleans, where he is the National Sales Manager for the New Orleans Convention Center, and she is the Director of Brand and Communications for the New Orleans Museum of Art. Tony and his wife Lisa live in New York City, where he is retired from his career in finance and is busy taking Italian lessons during the COVID pandemic. Lisa is an interior designer. Both couples are looking forward to the end of the pandemic and their next chance to visit in person.