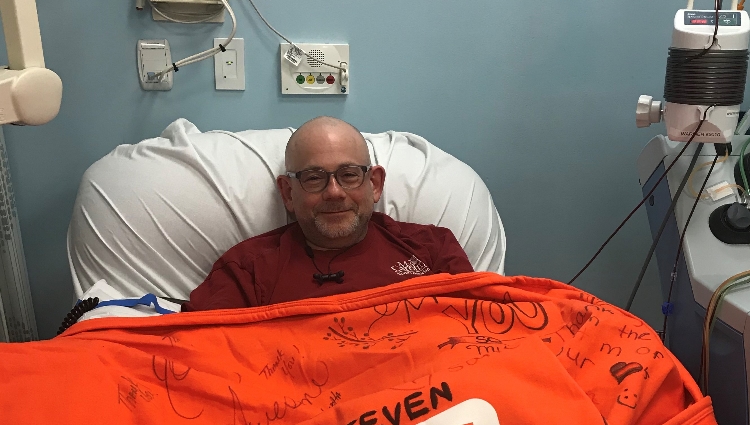 Business analyst hopes to save 5-year-old child by donating stem cells for marrow transplant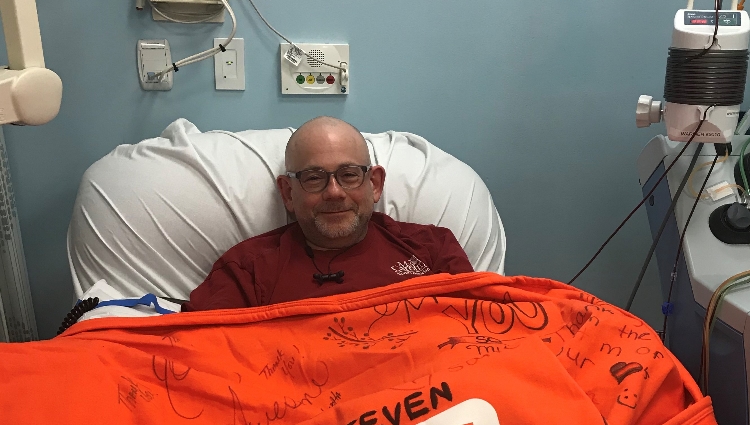 Steven's wife Marcie follows Gift of Life on Facebook, and occasionally tells him about an interesting donor story she has read in the newsfeed, as she did on November 25, 2017. He probably wouldn't remember this moment except that two days later, he was called as a match. A 5-year-old child suffering from an inherited blood disorder was in need and Steven had the potential to offer a cure simply by donating peripheral blood stem cells.
Steven, a 58-year-old business analyst for the New York Times, joined Gift of Life's registry in December 2010 during a donor drive at Congregation Bnai Tikvah coordinated by Mel Cohen z″l. Marcie and their children are also members of the registry.
After eight years, he had little expectation of being a patient's match. "The call came out of the blue," said Steven. "I was excited to learn that I had a chance of being able to donate, and thought it was great that I could help someone's child." As a regular donor of blood and platelets, he already had a good idea of what donating stem cells involved.
---
"Being a donor is such an easy process, it only took a few hours from my life to be able to give someone this great gift."
---
After having a blood test to confirm that he was the child's match, Steven began preparing for his stem cells to be collected. Stem cell donors typically receive five injections of Neupogen® in the days before donating to stimulate the growth of the cells and their migration into the bloodstream, where they can be collected by an apheresis machine. He was reassured to learn that while Neupogen® can make a donor feel achy for a few days, these symptoms typically vanish within hours of donating.
Steven's collection would be done at Hackensack University Medical Center in New Jersey and a late winter storm was on the way, so his Gift of Life coordinator arranged for him to arrive a day early in case the roads were closed. Marcie came as well and kept him company while he was donating. The collection went quickly because he was donating for a child; the amount of stem cells requested by the transplant center is usually based on a person's physical size.
Steven donated on the day before his birthday. "I hoped my recipient would get the transplant on my birthday, and we could now share a meaningful day together," he said. "My wife says I'm great and people I mention it to tell me I'm a hero. I get a bit embarrassed, but want to let people know it's an easy process and I would definitely do it again."
For now, Steven is wishing his recipient well and looks forward to the possibility he will be able to send a letter – or even meet someday.
Steven is a graduate of the University of South Carolina, and works as a business analyst for the New York Times. He is married to Marcie and has two grown children. In his free time he enjoys reading, walking, going to the movies and trying new restaurants.