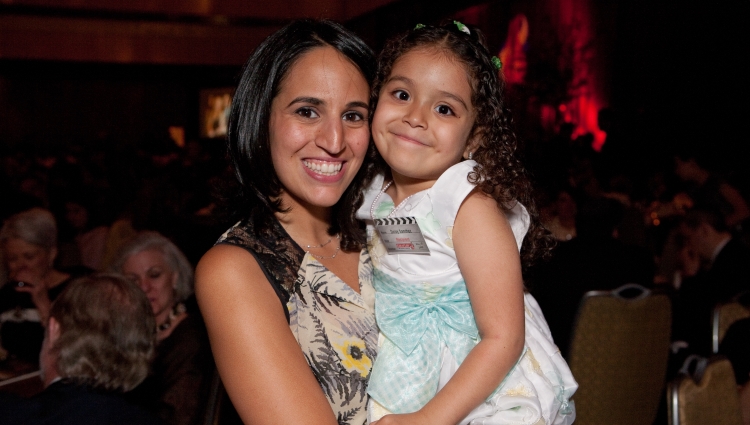 Daisy, 11, received lifesaving bone marrow transplant as baby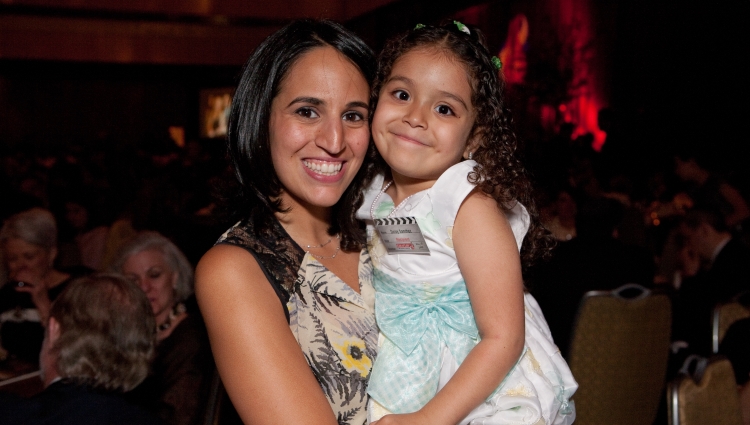 Daisy met her bone marrow donor, Lillian, at the Gift of Life Gala in 2010.
Daisy was only a baby in 2007 when she was diagnosed with a rare, life-threatening immune system condition. With constant fevers and infections, much of her first year was spent in the hospital, with her frightened and worried family praying that a cure would be found.
Violeta, Daisy's mother, remembers those days in the hospital clearly. She said, "We were scared and felt so worried about her – she suffered so much. Yet we placed our faith and belief in God."
Daisy's doctors felt certain she could be cured with a bone marrow or peripheral blood stem cell transplant. This would result in a complete replacement of the immune system, creating a new one that would function normally and be free of the disease.
Daisy's family felt hopeful that this cure would work for their little girl, but worried that there may not be a matching marrow donor for her. For the transplant to be a success, a donor with matching tissue type had to be found.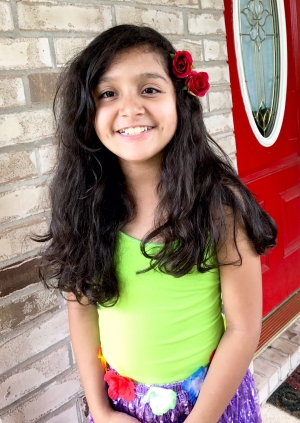 As they waited for the transplant search to answer their prayers, a young woman named Lillian received a phone call from the Gift of Life Marrow Registry. She had registered as a volunteer bone marrow donor while she was in college, but never expected to receive a call that she was a match for a patient in need.
"I was in shock when I got the call," said Lillian. "I never thought twice about helping this little girl and her family. She was one year old, her parents hardly knew her – I couldn't let them lose their daughter."
Daisy received treatments to prepare her for the transplant, and in another part of the country, Lillian went to a donation center for her bone marrow to be collected.
Once she received the transplant, Daisy began to recover. Her new bone marrow created a healthy immune system, and for the first time in her life she was free of infections and fevers.
In 2010, Daisy was introduced to Lillian in person at the Gift of Life Annual Gala in New York, where they immediately felt a special bond. Regulations prevent donors and recipients from learning each other's identities for the first year after transplant, so this meeting was an emotional and happy occasion for all.
"Lillian is like a member of our family, a compassionate person with a big heart," said Violeta. "Daisy was the flower girl at her wedding, and even though she is now busy with two little girls of her own, we talk and text each other and share pictures."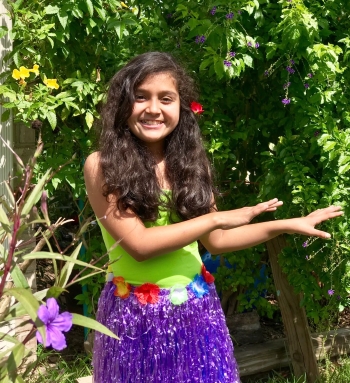 Daisy is now a healthy and happy 11-year-old in fifth grade. She loves helping her teacher tutor the fourth graders, and she also loves cooking, animals and creating arts and crafts. "When she was little she wanted to be a doctor, maybe because she had spent so much time with them," said Violeta. "Now she wants to be a teacher, but she also talks about being an artist or becoming a veterinarian – like every 11-year-old she has many ideas for the future."
Thanks to a young woman willing to become a volunteer bone marrow donor, Daisy now has a full, active and healthy life, and a long future ahead of her.