Misfits Gaming and Florida Mayhem
Misfits Gaming and the Florida Mayhem have joined forces to help expand Gift of Life Marrow Registry.
Swab today and perhaps you will be someone's miracle match and have the opportunity to save a life. More than 100 diseases including blood cancer can be cured by a stem cell or bone marrow transplant.
Did You Know...
Every three minutes a patient is diagnosed with blood cancer, which can strike anyone at any time.

A transplant is only possible when the tissue type matches between donor and patient.

Joining the registry takes just a simple cheek swab.

80% of volunteers donate blood stem cells (similar to donating blood platelets) and 20% donate marrow (primarily for pediatric patients).

Transplant physicians request donors age 18-35 more than 85% of the time for their patients.

Gift of Life is a public, not-for-profit marrow and blood stem cell donor registry facilitating transplants for patients throughout the United States and abroad.

Tissue type is inherited, like eye or hair color. The best chance of finding a genetic match lies with those of similar genetic heritage.
It's easy to join the registry! Just hit the GET SWABBED button, answer a few questions and a swab kit will be shipped to you. Follow directions on how to swab your cheeks and send back the kit in the self-addressed stamped envelope.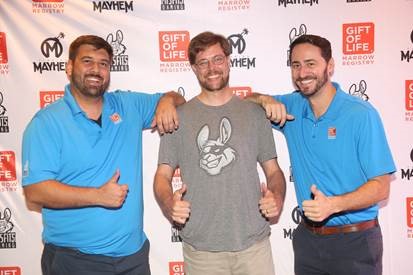 "Gift of Life is a fantastic organization that has saved and improved the quality of lives for almost 30 years, and all of us in Misfits Gaming and the Florida Mayhem are proud to be partnering with them," said Florida Mayhem President John Kracum. "What I love most about this campaign is that not only does it let us and our community rally around a worthy cause, but it empowers our fans by letting them help others and save lives."
Click here to read the press release about this exciting partnership.
GG!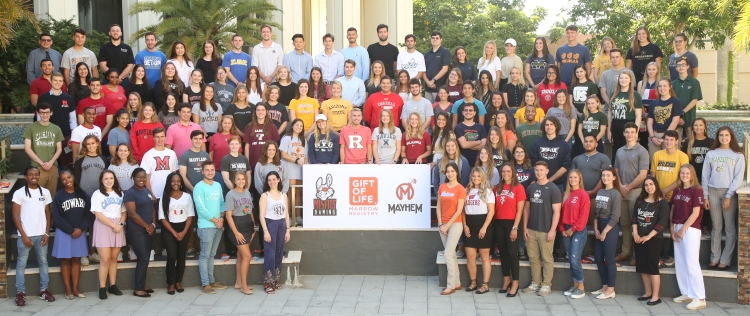 Misfits Gaming and Florida Mayhem Updates