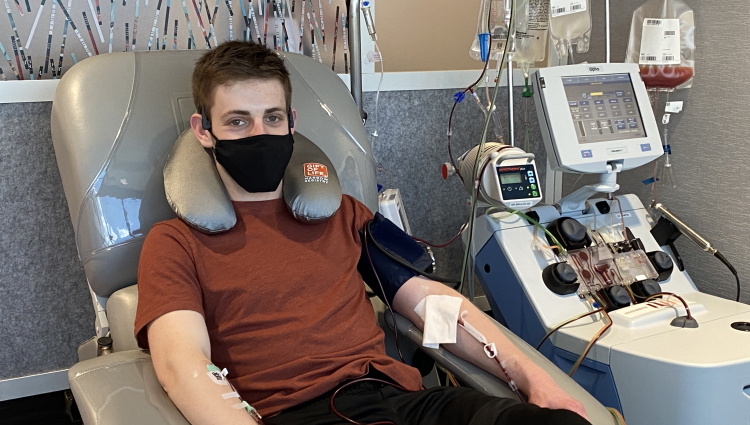 Birthright Israel partnership milestone - 300th lifesaving stem cell transplant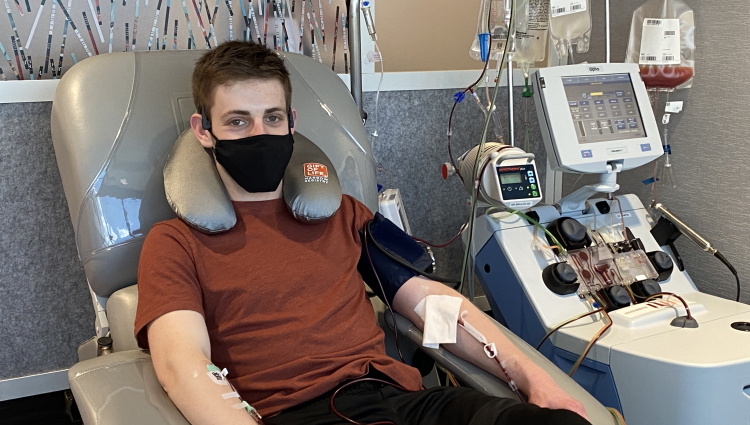 Birthright Israel donor #300 is Adin, a 20-year-old cybersecurity engineering major and Kappa Delta Rho Fraternity brother who attends the Rochester Institute of Technology. He joined Gift of Life's registry on January 1, 2020, while visiting the Almog Kibbutz toward the end of his Birthright trip.
"I had a lot of fun and made friends there, people I've gone to visit back in the United States," said Adin. "We were enjoying some downtime after 10 days of going to so many places in Israel, and Gift of Life came to make a presentation. I recall a drive happening at Sunday School for one of our classmates who needed a transplant, and I thought back to that when we were swabbing."
Adin was on the registry less than a year when he was found as a match for a man in his early 60s battling leukemia.
"I didn't tell many people about it as it wasn't fully confirmed that I was the best match for him until two weeks prior to donating," said Adin. "I told my mom and dad, who thought it was cool. Someone in their synagogue had been searching for a donor about ten years ago, so they knew what donating stem cells was about."
Adin's collection was scheduled for mid-February this year, putting him in the situation of having to leave campus during the pandemic, travel to Florida, and then quarantine for the required time period once he returned to Rochester. But, Adin was not daunted by these difficulties, and put the process of helping a stranger first.
"The flights, hotel and transportation were all top notch, the staff even gave me a snack bag of my favorite foods," said Adin. "During the collection process I watched The Big Short. The nurses did a great job, and I finished donating ahead of schedule."
---
I think if more people knew that recipients relied on close genetic matches to receive a transplant, more people would join the registry.
---
He is modest about what he's done, saying, "I didn't want to think of it as 'saving someone' given how little effort it required on my part. I feel better overall since I finally had a chance to help someone – I haven't even donated blood before. I sent a photo to my Birthright group, most of them swabbed when I did, and they were all very supportive."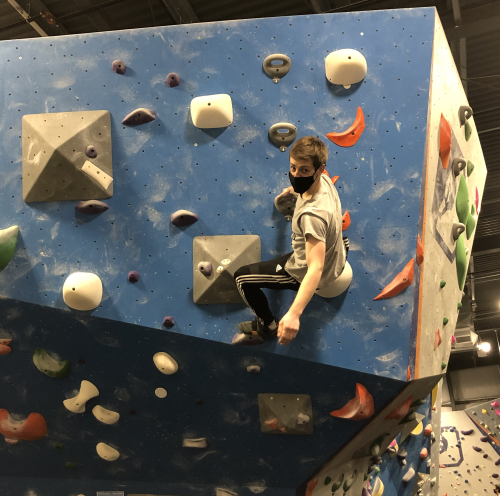 Adin is very interested in the
tissue matching factors
that make it possible for a transplant from a stranger to help a patient rebuild their immune system from scratch. With Ashkenazi Jewish ancestors hailing from Eastern Europe, he also speculates that he and his recipient could perhaps be connected by a common ancestor some generations ago.
Adin feels that more people should learn about the registry and understand that their matching recipient could even be a very distant relative. "I think if more people knew that recipients relied on close genetic matches to receive a transplant, more people would join the registry," he said. "I would donate to anyone regardless of their heritage but knowing it's likely my recipient has a similar family history to mine makes the process even more meaningful."
Adin, who is from Burlingame, Calif., is considering graduate school after receiving his bachelor's degree this year. He is hoping to set up a recruitment drive with his fraternity, where many of the brothers were interested in his experience. In his free time, he enjoys rock climbing, weightlifting, and travel, and hopes to visit Belarus in Eastern Europe in the future.