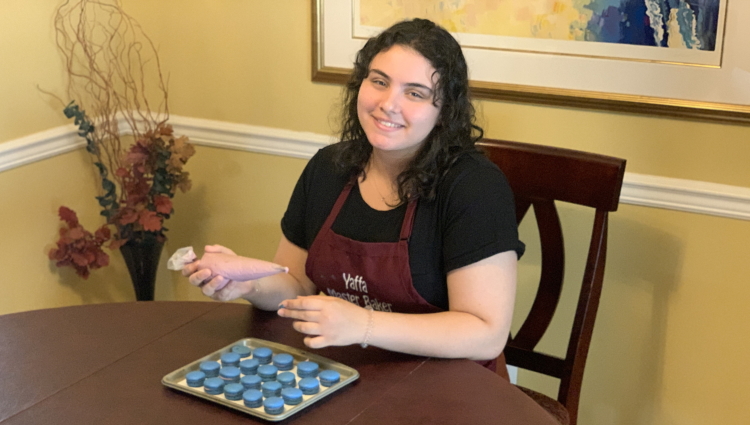 High school senior turns summer lockdown into lifesaving fundraiser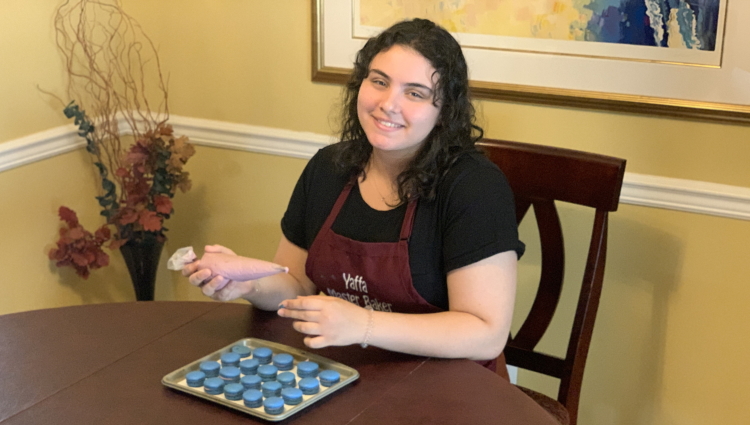 Inspired by The Great British Baking Show, her homemade macarons are difficult to make, but well worth the effort!
When rising senior Yaffa Reichwald's summer research internship at Einstein Medical School was cancelled due to the coronavirus pandemic, the 17-year-old Yeshiva University High School for Girls student decided to find a meaningful alternative. Having been under stay-at-home orders since early March, Yaffa relaxed by watching The Great British Baking Show, the hit cooking series that pits amateur bakers against a series of increasingly difficult pastry baking challenges. One of the more delicious-looking challenges presented in the series was French macarons, a delicate sandwich cookie made with almond flour.
Yaffa was enchanted by the cookies, and as someone who is always looking for a challenge, she decided to take on the notoriously crumbly pastry and sell them to support a charity. Having decided what to bake, she then chose Gift of Life Marrow Registry for her fundraiser, as she knew the money she collected would directly save the lives of blood cancer patients.
"About a year-and-a-half ago, someone from Gift of Life spoke at our school," said Yaffa. "I was too young to join the registry, but I wanted to contribute and get involved." She set up a recruitment table for the registry at the Young Israel of Jamaica Estates 5k Run in May 2019.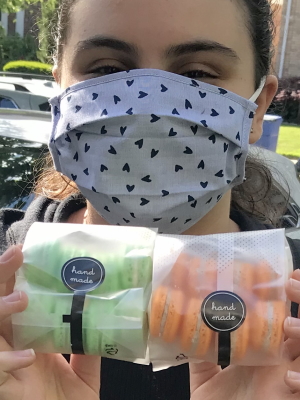 "It was an amazing experience. It felt good to educate people about transplantation and their potential to save a life," said Yaffa. "I swabbed about 12 people and was amazed to learn how many at the event were already in the registry."
Yaffa made a few test batches of macarons to gain mastery of the complex process. "A lot can go wrong," she said. "But now it only takes me about an hour to make a batch of two dozen." To fill the cookies she also makes chocolate cream from scratch. Her parents have been incredibly supportive and generous, buying all the baking supplies she needs.
She has put flyers up in the neighborhood and takes orders over the phone, later delivering the cookies in person to areas in Queens and Long Island, N.Y.
"Because of the lockdown I haven't been able to get my driver's license yet, so either mom or dad drives me around to make the cookie deliveries" said Yaffa. "They are very fragile so I'm not sure they would ship well, though!"
If you would like to place an order, call or text 917-602-5757. A suggested donation of $18 will get you a package of eight, kosher/parve macarons delivered to your doorstep.
Those living outside the delivery area can support Yaffa's ingenuity by contributing to her donor circle. Just click below.
After graduation from high school, Yaffa plans to attend medical school and hopes to specialize in either emergency room or trauma surgery. She has played the piano for over ten years, is learning guitar, and enjoys traveling internationally and learning about other cultures. Thank you, Yaffa, for supporting Gift of Life!