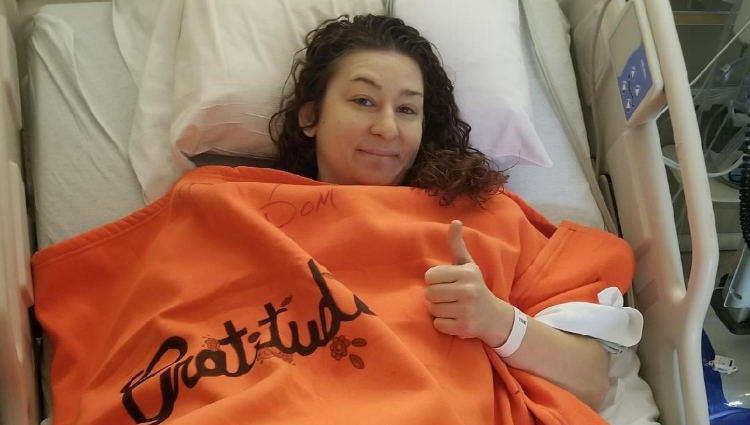 Hillel director donates bone marrow to leukemia patient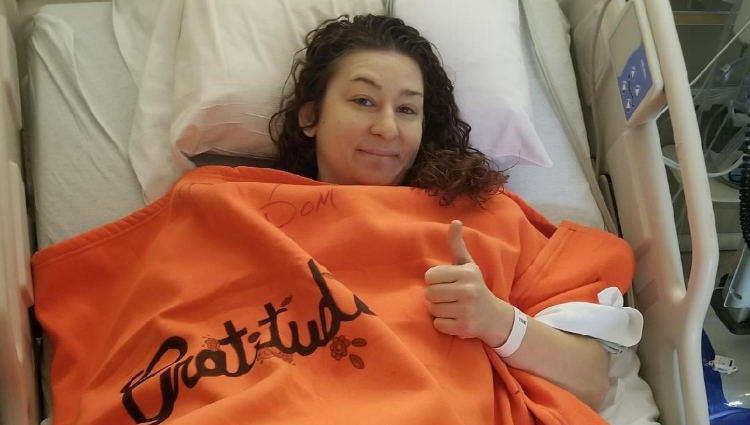 Liza was serving as a social justice advocate on an exciting summer internship in 2015 when she got another interesting opportunity: join the Gift of Life Marrow Registry by swabbing the inside of her cheek. She thought it would be great to have the chance to save a life, but once she heard that the likelihood of two strangers matching each other is very small, she didn't really expect it to happen to her.
"When I got the voice mail message to tell me I was a match, I thought I was being punked," said Liza. "Then when I also got an email detailing exactly when and where I had swabbed, I knew it was real. I got so excited I called Gift of Life right away even though I was at a conference."
Liza was a match for a patient battling leukemia who needed a lifesaving marrow transplant in order to survive. When Liza's mom suggested that she ask more questions about the process, she did. "I was very curious in my conversation with Gift of Life to learn what doctors are looking for when they find a match," she said. For a donor to match a recipient there must be alignment among the Human Leukocyte Antigens (HLA), which are tissue-type factors in the immune system. When the donor's and recipient's HLA are close enough, a transplant can successfully replace the recipient's bone marrow and immune system, producing a new, healthy system free of disease.
Her mom also contacted a family friend who had donated bone marrow twenty years ago. The friend said, "Do it. Donating marrow was one of the most powerful experiences in my life."
When Liza went to the collection center with her Gift of Life coordinator, she was given one of the famous orange blankets signed by Gift of Life staff members with lots of good wishes. "It's bright and beautiful and has my name on it, what a great gift!" said Liza. "The donation process was great, all I had to do was show up. It's great to deal with an organization that does what they say they are going to do."
Liza recovered from the bone marrow donation very quickly, and says that she would do it again. "When I was getting my physical there was another donor there also getting a physical for his second donation," she said. "I would 100% do this again, the outcome for the patient outweighs any small discomfort I might feel."
She has been thinking about the transplant and hopes to have the opportunity to meet her recipient "as soon as possible!"
Liza graduated from the University of Nevada – Reno with a degree in nutrition, and currently is the director of undergraduate student engagement at a Hillel chapter in a large, southern city. In her free time she enjoys going to the theatre, and baking chocolate things. She also donates blood platelets every two weeks, and has done so for six years.