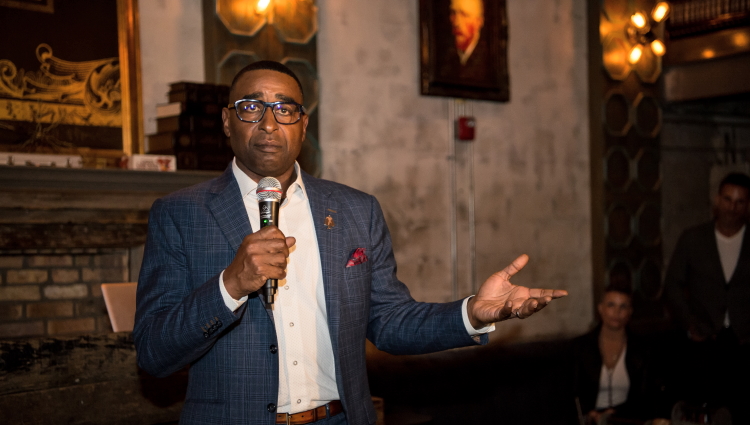 Pro Football Hall of Famer Cris Carter hosts fundraiser for Gift of Life during Super Bowl week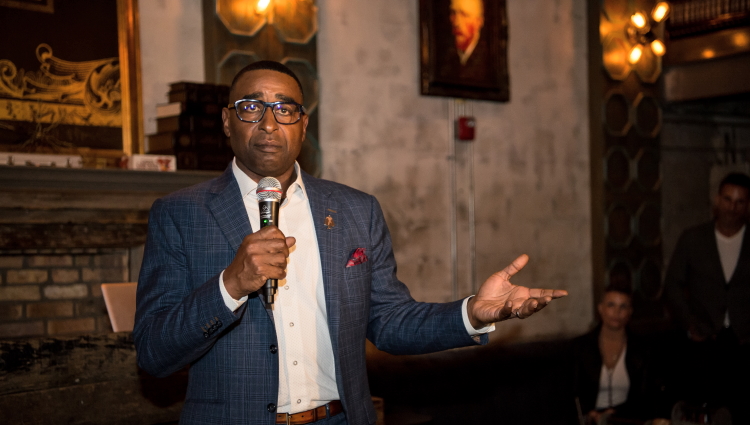 Pro Football Hall of Famer Cris Carter hosted the "LIV Life" party on January 29, bringing together current and former NFL athletes in support of Gift of Life's mission.
The event attracted a large crowd of football players, sports celebrities and fans, who enjoyed an evening of food, drinks and festivities at Bodega Taqueria y Tequila in Miami Beach.
Cris introduced the crowd to blood stem cell donor Gregory Mitchell and his 10-year-old recipient Marcus Haggins. Marcus was diagnosed with severe aplastic anemia when he was just seven, and his family was told only a stem cell transplant could save his life.
The best chance of a match is with someone of the same genetic heritage. But for Black and multi-racial Americans, there is only a 25% chance of finding a matching donor, due to low registry membership among those groups.
"My dad said he wasn't sure I should do it. 'Can't they find someone else?' he asked," said Greg. "No dad, I really want to do this. And the great thing was that as he sat at my side during the process, his mind changed, and just seeing that shift in his mindset was beautiful. It was easy to do, and I'd do it every month if I could. I'm so happy Gift of Life could reach out to me."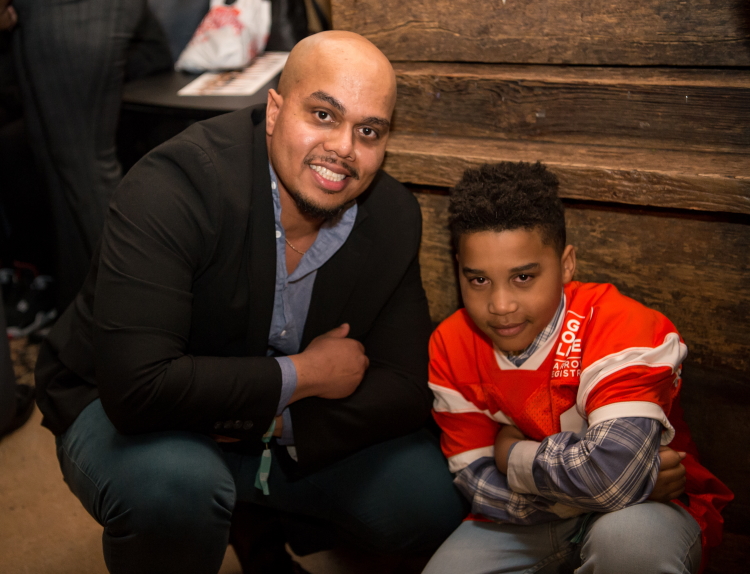 Gregory Mitchell (l) donated peripheral blood stem cells to save the life of Marcus Higgins, who was battling for survival against severe aplastic anemia. Today Marcus is healthy and back in school.
Marcus's mother, Kim Kennedy, also had emotional words to share. "You gave me my child back. Without you and Gift of Life, he wouldn't be here. I urge everyone here to become a donor. It would break my heart to see another parent go through what I went through."
The highlight of the evening was Cris's heartfelt appeal for the football community to share Gift of Life's mission to find donors for every patient in need. He emphasized that the need to diversify the registry is especially urgent. "We're sick and tired of people in minority communities dying with cancer," said Cris. "When are we going to be sick and tired enough to start doing something? You have a chance and it's fairly simple – swabbing takes five minutes and then you are officially registered."
He also appealed directly to the many sports figures in the room. "We have been fortunate – blessed beyond our imagination," said Cris. "When are we going to do what we really need to do, and start giving young people a chance to live out their lives and dreams, as so many of us have? That's my call to everyone: get swabbed, make a difference in people's lives. Let's stop talking about it and let's be about it. Let's stop wasting days."
Gift of Life thanks Cris Carter for his support, and our sponsors for this event, Bodega, City of Miami Beach Police Department, Miami Beach Chamber of Commerce, the City of Miami Beach Fire Department, and Duty Free Americas.
CONFIRMED! Cris Carter's LV Life Party on February 3, 2021 in Tampa, Fla.