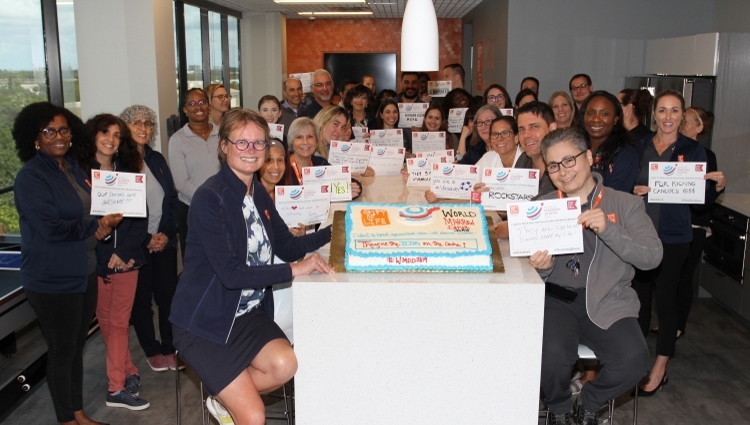 35 Million Marrow Donors Worldwide Celebrated on World Marrow Donor Day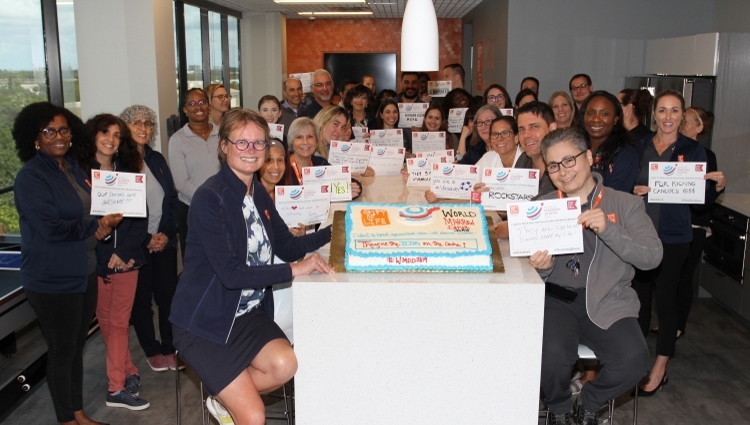 Gift of Life began celebrating World Marrow Donor Day early! Lydia Foeken, Executive Director of WMDA, visited Gift of Life's new headquarters where she was treated to cake by CEO Jay Feinberg and the entire staff.
Gift of Life participated in multiple events on World Marrow Donor Day to recognize and honor our incredible donors, and to spread the word about the need for more donors to join the registry.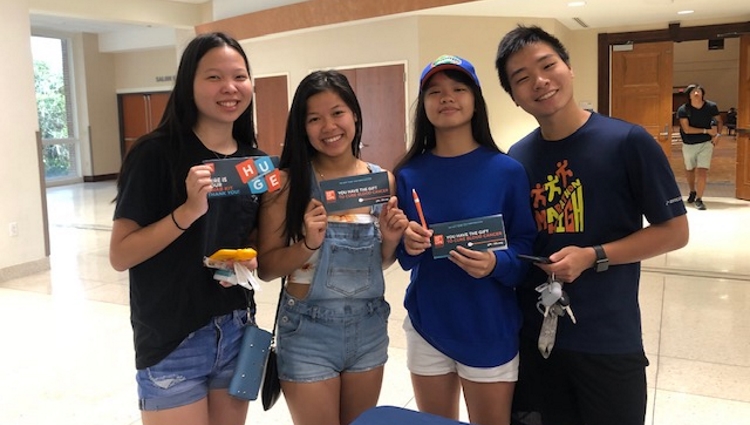 Level Up for Life
Gift of Life hosted our first 24-hour Swab-a-Thon on Twitch featuring players from Misfits Gaming and the Florida Mayhem! We streamed live from GatorLAN in Gainesville, Fla., offering prizes and giveaways to those who stopped by the Reitz Union to see us in the upstairs main ballroom and complete a swab kit.
Subscribe to our Twitch channel now for future Swab-a-thons and other live events! https://www.twitch.tv/giftoflife
#WMDD2019
Gift of Life received UNSelfies from around the world on World Marrow Donor Day, including those from our Campus Ambassadors, as well as "I Donated" photos from our bone marrow and stem cell donors.
L.A. Galaxy honored marrow/stem cell donors during Saturday's game
Our partner the L.A. Galaxy recognized Gift of Life Marrow Registry and our donors during their match with the Montreal Impact at Dignity Health Sport Park Main Stadium in Carson, Calif. Pictured from left to right, Mike Azeff, Ben Noor, Jeremy Weinreich, Jeff Altadonna, Candace Callahan, and L.A. Galaxy mascot "Cozmo" .