Zeta Beta Tau Fraternity (ZBT), a Community Service Partner of Gift of Life, has reached the incredible milestone of 200 matches in their Donor Circle, where the results of their efforts are tracked in real time.
ZBT, the world's first Jewish fraternity, has long held donor recruitment drives on behalf of Gift of Life at their national events like Dover Days and the International Convention, and at chapters around the country. In 2017, the two organizations formalized the partnership, and have continued to work together to add lifesaving blood stem cell and bone marrow donors to the registry.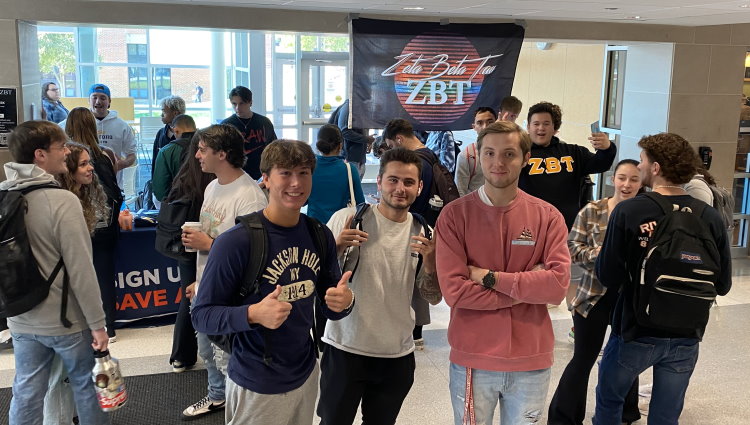 To date, ZBT has added more than 9,100 donors, and in addition to the 200 matches for patients, has been responsible for 21 completed, lifesaving transplants.
The individual chapters are encouraged to hold marrow donor recruitment drives on their college campuses and in the surrounding communities, and often choose to focus on events such as National Men's Health Month (Movember) and Match Madness, to coincide with the March Madness basketball tournaments.
Gift of Life thanks ZBT and all it's incredible fraternity members for helping us grow the registry, and for the many ZBT brothers who have donated, thank you for stepping up when you were found as matches.
---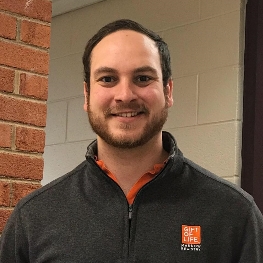 ZBT brother Ryan donated peripheral blood stem cells to save the life of a man in his 50s battling leukemia.

---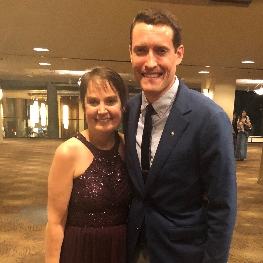 ZBT brother Thomas donated stem cells to save Traci, a woman battling to survive acute lymphocytic leukemia. After Traci's recovery, the two were introduced for the first time at the ZBT International Conference.
---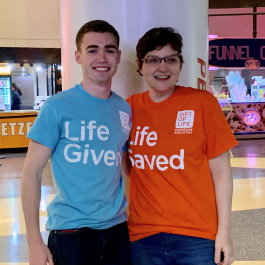 ZBT Brother Tony Joe donated bone marrow to save the life of Brianne, who was a high school student at the time. They met at a Nashville Predators game, and have gone on to remain involved with Gift of Life, holding recruitment drives and raising money to add more donors to the registry.
---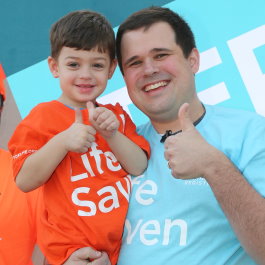 ZBT Brother Graeme donated bone marrow to save young Grant's life during his battle with Acute Myeloid Leukemia. Grant and his family met Graeme at Gift of Life's Steps for Life 5k South Florida, and were thrilled to be able to thank their hero in person.
---